Discussion Starter
·
#1
·
Hello,
I'm 20 years old and a novice woodworker here, looking to work on a few projects. I need some advice.
The first one, is going to be a coat rack out of a small pear tree. What are opinions on dye? I'm torn between what color would look nice. Not sure if I should go dark or light. I feel I would like either way. Where is the best place online to get dye? Also, what should I topcoat it with? The wood has cracked quite a bit in two spots. I was drying it in a small room with a dehumidifier, but pear is prone to cracking easily so I stopped that. I don't mind the look at all, just want to keep it structurally sound enough to work.
Also, what about sanding in some of these smaller lopsided areas? Just hand sand nice and slow I'm thinking. How much sanding will be necessary for it to look good? When it dried after I peeled the bark it got a dark coating tint to it that I'm sanding off. I'm almost thinking that where it's hard to sand it off near knots might actually look good after being dyed.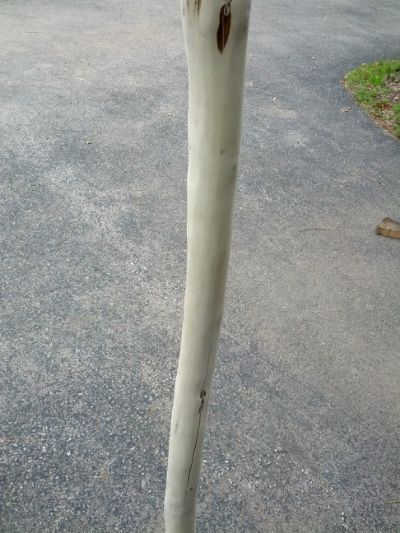 That's my current main project. I have a few more strip jobs. I have no idea where to start with what chemicals can strip what finishes. Is there a general rule of where to start then what ones to go to? I picked up this coffee table for $15 bucks today. Looks like oak. How should I strip this to give it a light sand then a fresh coat of...??? Give me some options.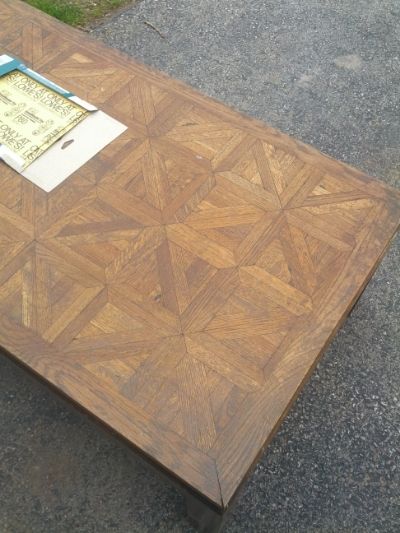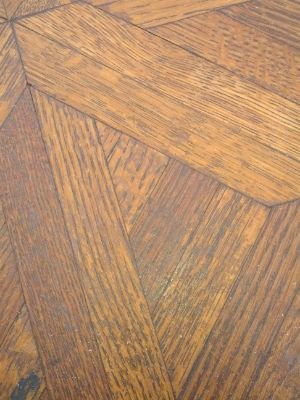 Also this vanity for my girlfriend. I'm wondering if there is a chance I could match the color, if I could only redo the top and leave the rest. What do you think? How should I strip that?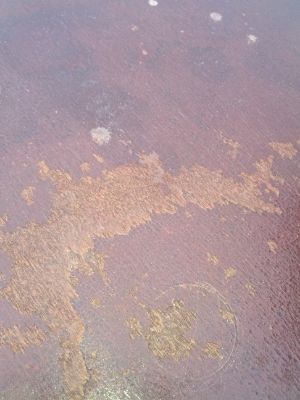 Last one, I made this walnut cutting board last year. It is actually only two pieces of quarter sawn black walnut my dad had laying around (he has a wood shop). Literally glued them together, sanded then used mineral oil and bees wax to coat. I want to make it into an end grain cutting board, so I would be cutting it width wise then re-glueing. How should I remove the mineral oil or will it glue fine with a light coating on it? You can see that it needs another coat, which I won't be applying. This wears off every few uses and I usually reapply once a month or so. It's been a while and it was just washed. Also has a nice water mark from a roommate last year.
Thanks in advance for any help, looking forward to getting a move on with these projects!