Discussion Starter
·
#1
·
Hopefully I'll remember to keep up on this.
This will be mostly based off of a Split Top Roubo that everyone else seems to like. Mine will be a bit different though.
Size is aiming to be ~72" long, 3" thick top, and 30" wide.
I moved into my new townhouse just under 3 weeks ago from a studio apartment, so I obviously needed to build myself a bench. I've never had a proper woodworking bench before, so I figured that would be a good first project with the new garage. Drove about an hour NE of the city and picked up 105bdft of Red Oak from someone off of craigslist for $160.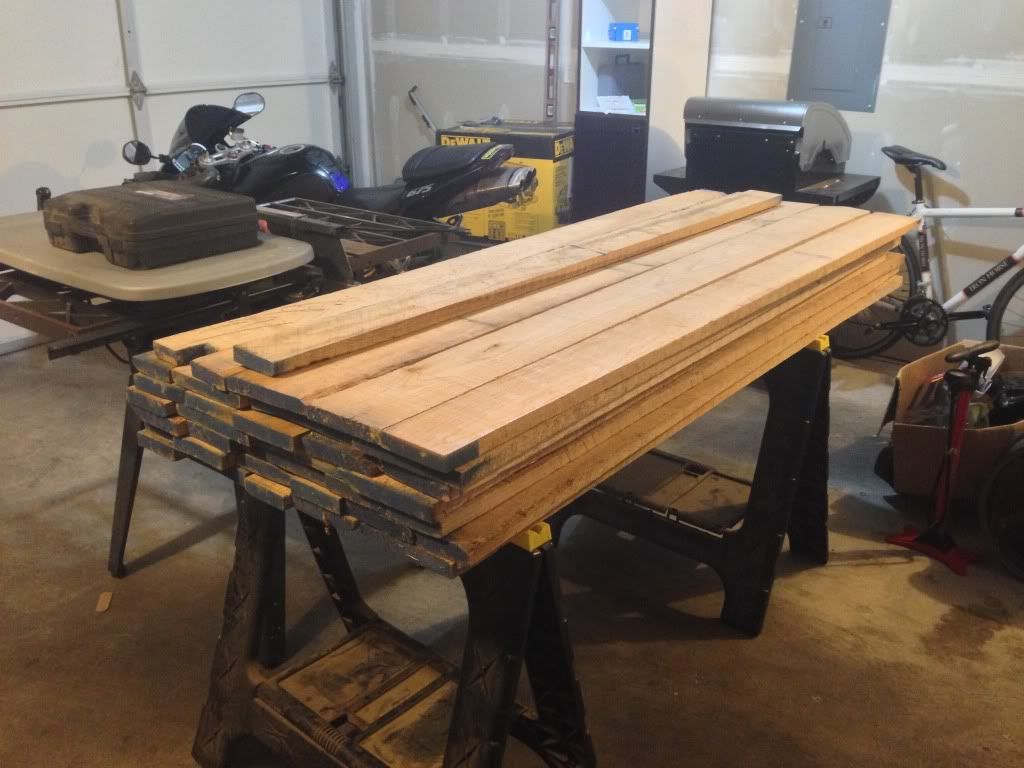 Ended up getting sick this week and had to stay home from work on Tuesday. What's a good cure for a 100+ degree fever? Sawdust of course.
Planed down and ripped enough boards for half of the top, and managed to get it all glued up.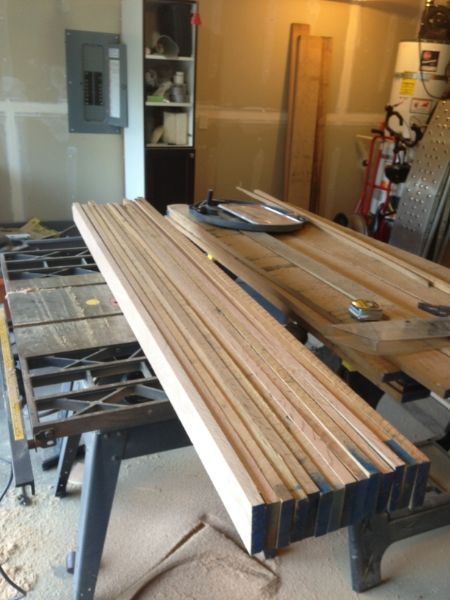 There it sat until tonight after work. My wife ended up getting sick (courtesy of me), and our neighbors are having a dinner party outside, so I didn't want to fire up any power tools. Pull out my No. 6, sharpen it up, and get to work.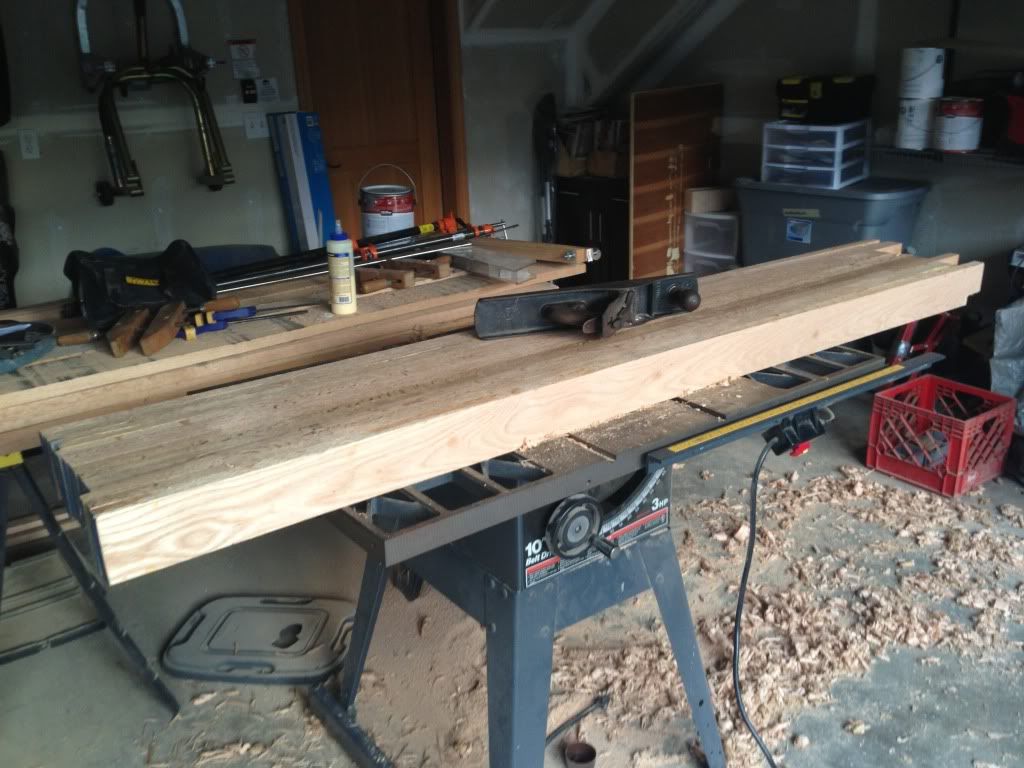 My arms hurt.
The whole thing isn't completely flat, but it's flat across 95% of the width the whole way. It's enough to where I can throw it through the planer to flatten the other side, and then finish off the first.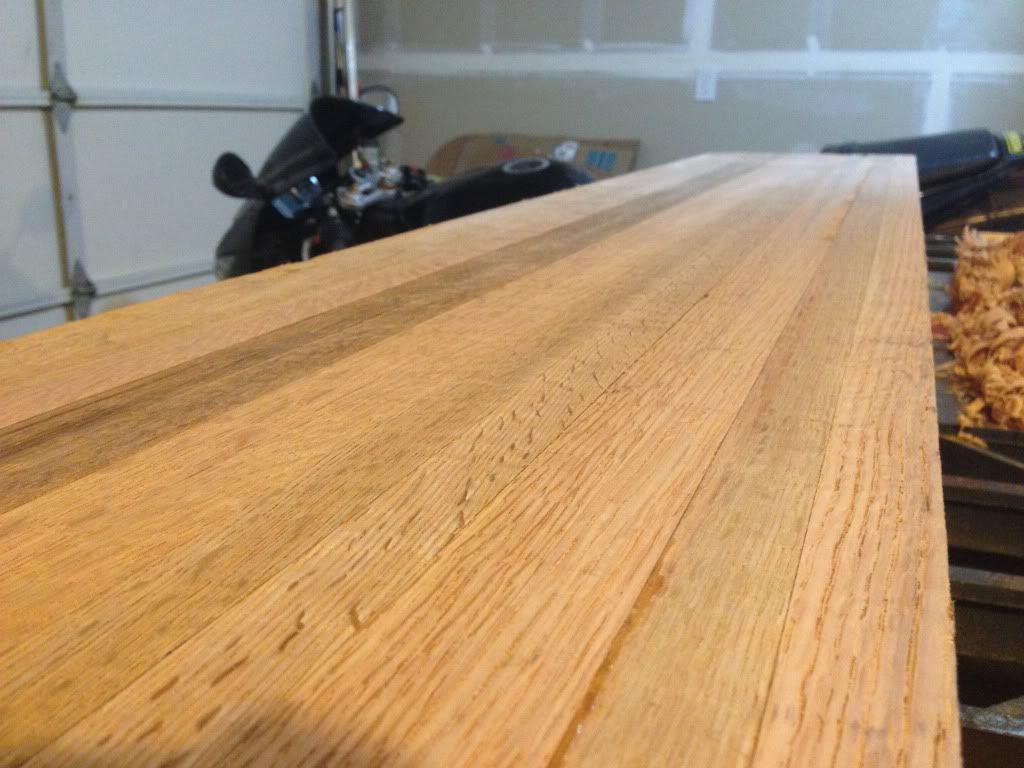 Hopefully tomorrow will be a productive day. Trying to at least get the second glue-up done. The goal is to have both sides finished this weekend. Second side will be a little trickier as I have to Plan ahead for a wagon vice.