WorkBench
I built a new workbench over the summer and I think it turned out pretty nice.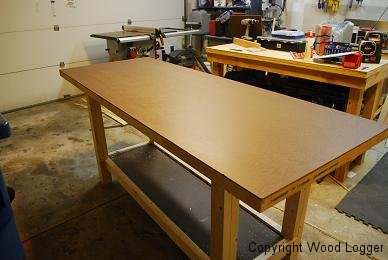 I made the table out of pine. For the top I used a solid core door and then placed a 1/4" hardboard on top of it. For the assembly I primarily used glue and screws, but I also used some pocket hole screws for some of the joints. I based it on a design that I got off of amazon.com. It's a pretty nice plan and it included various upgrades you can make to it. The picture below of the drawers is one of the upgrades I made.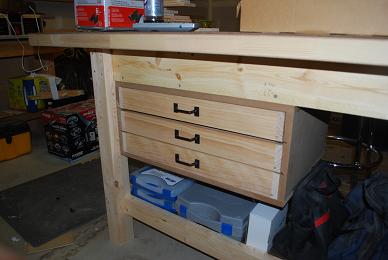 If you want to see how I made this, and the upgrade I made to check out my blog entry over at:
www.woodlogger.com
.