Discussion Starter
·
#1
·
My dad taught me to finish with polyurethane by putting on a couple coats with a foam brush and at the end hitting it with some #0000 steel wool.
I did a work bench that was a really light color in a satin finish and it turned out great and smooth.
However, I'm doing another project and it's a much darker finish. I stained it with an oil based red-mahogany color. The stain turned out great and I'm moving into the polyurethane stage.
I started out with the old method and brushed on a couple coats of polyurethane and then hit it with the steel wool. But it just destroyed the semi-gloss finish I'm trying to achieve and it looked really cloudy/dull. So I began researching and came across this website. I google searched and read just about every thread that mentioned poly or polyurethane for the last 5 years on this forum.
A few members talked about wet sanding up to 1000-2000 and then using abralon discs. One member posted these two videos as well:
https://www.youtube.com/watch?v=zN-9vCSJWDQ
https://www.youtube.com/watch?v=aV9y44JXXGU
I watched these videos and am in the process of attempting to replicate it.
At this point I have done:
3 coats with a foam brush
sanded with 0000 steel wool
wipe on coat of polyurethane thinned with naphtha
wet sanded with 400 grit sand paper
Repeat the last two steps about 3 times
It looks really awesome after I finish with a wipe on coat of polyurethane except there are some bubble holes that are left that I've been attempting to fill in with the last couple wipe on coats. After 1 or 2 more wipe on coats it should be completely flat (hopefully). It looks awesome, but at this point it doesn't feel smooth like glass: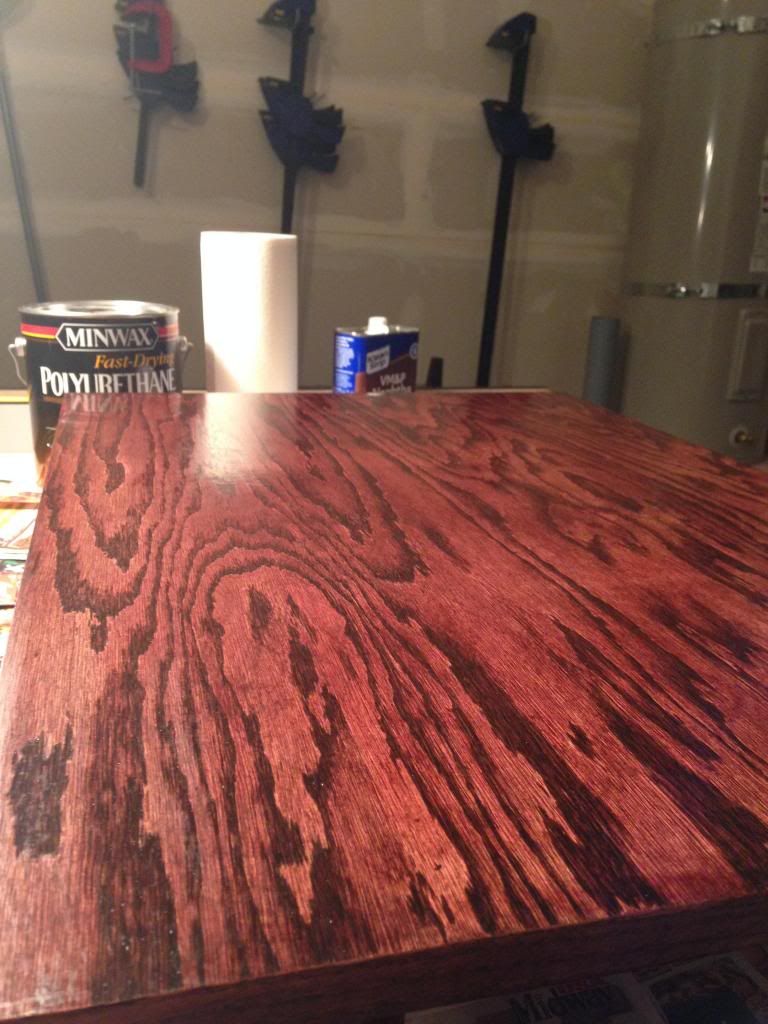 If I wet sand, it feels really smooth like glass but it has a milky look to it. It looks splotchy like this: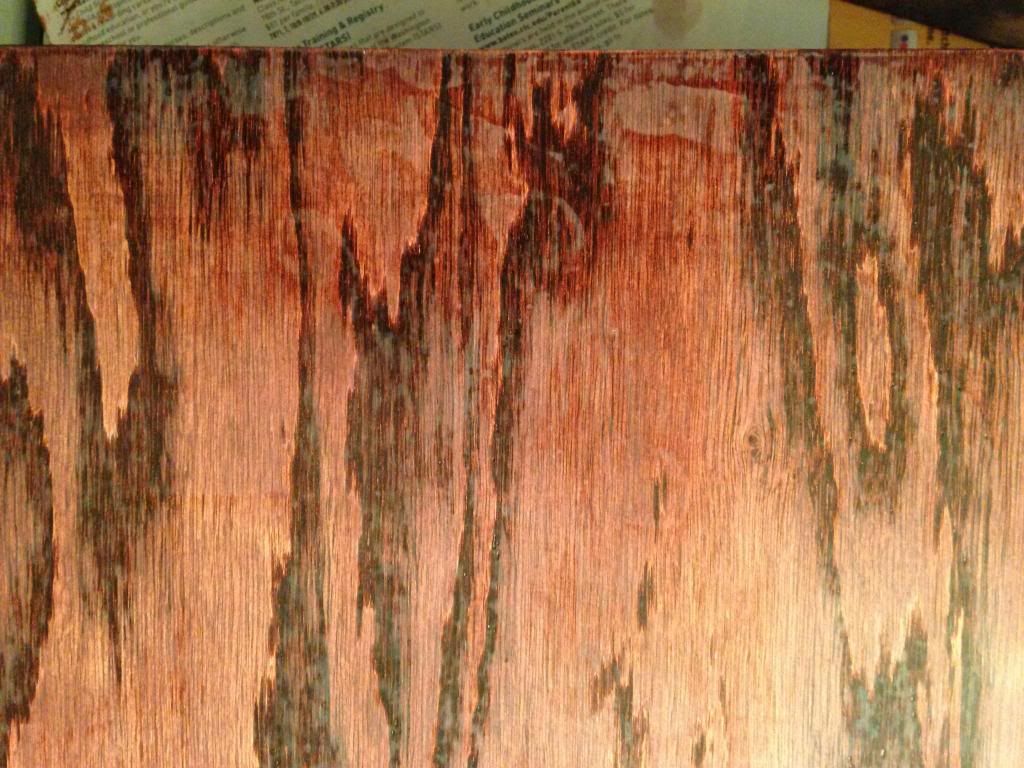 After I fill in all the little holes and dry sand it to an even surface with 400grit, my process I think is:
wet sand with 800 grit
wet sand with 1000 grit
wet sand with 1000 grit abralon pad
Does this sound right? Is there anything I should do differently?
---------------------------------------------------------------------------------
Also, I have been working on this same board for about two weeks now and it is taking forever. I'm looking to streamline this process so it quickens since I have a whole lot more to finish.
For the new pieces should I?:
thick coat with foam brush (should I thin it at all?)
sand with 400 grit
brush second coat on
sand with 400 grit
wipe on a coat or two
wet sand with 400 grit
wet sand with 800 grit
wet sand with 1000 grit
wet sand with 1000 grit abralon
Any help would be most appreciated!!