Discussion Starter
•
#1
•
We are redoing our kitchen and ordered laminate countertops. Part of our layout is an "L" shape. So it is two pieces of counter that will be joined by a miter. Here's a picture of the sketchup.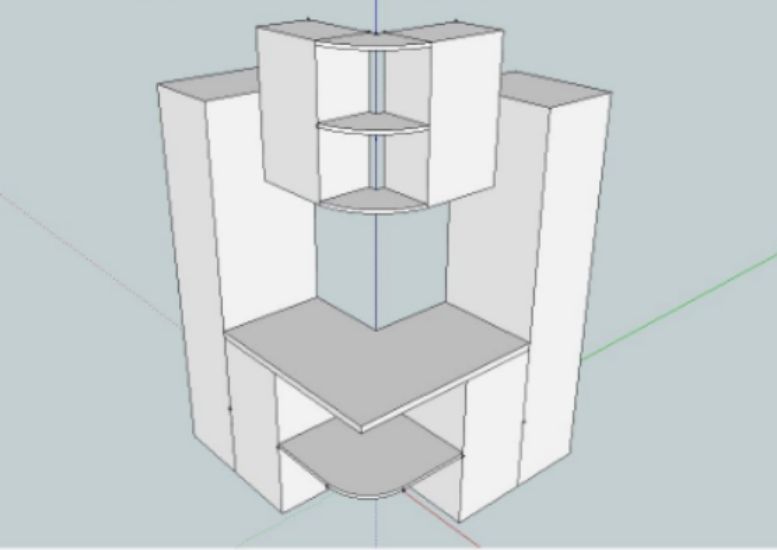 We would like to get rid of the pointy corner, kind of round it like the shelf below it. We didn't order it this way because they told us it would be a week or two just to get an estimate and then another 3-4 weeks for the order. So I just ordered it mitered and will figure out how to do it myself. I'm going to use a router and circle jig to do the actually rounding of the counter. I also ordered a strip of laminate to cement on after adding a 3/4" filler to the bottom edge. Here's where I'm confused, I have a porter cable laminate trimmer so trimming the top flush won't be a problem. But when I get to the sides I don't think I can use the trimmer because of the rounded edge profile won't let me hold the trimmer flat and cut it flush.
Here's a picture(rough) of what we want to do with the top, the red line would be the radius cut.
Here is a picture of another counter that shows the problem area where I need to figure out how to trim the laminate flush.
Any ideas on how to do this? I've done a few laminate projects but the edges were all square so just ran the trimmer along them.