Discussion Starter
·
#1
·
Hi Guys,
I needed some 3/8' - 1/2" cherry so I could start a fretwork project today (For a late Christmas present - What, me worry?).
Anyway, I had a 1/4" general purpose blade on my 14" Shop Fox bandsaw so I had to change blades for this job. I'd been resawing with a 3/4" 2-3 tooth Timberwolf blade that does a nice job but I'd ordered a 1/2" 3-4 tooth Wood Slicer a while ago and remembered I'd never tried it. So I popped it in, adjusted the guides and went at it. It was a small job; all I had to do is split a 12"x6"x4/4 piece of cherry down the middle.
Here are two pictures, the first with the light at a acute angle to the wood to really bring out the saw marks and the other with the light a bit more perpendicular. For perspective (aside from my thumb) the board is 6" wide.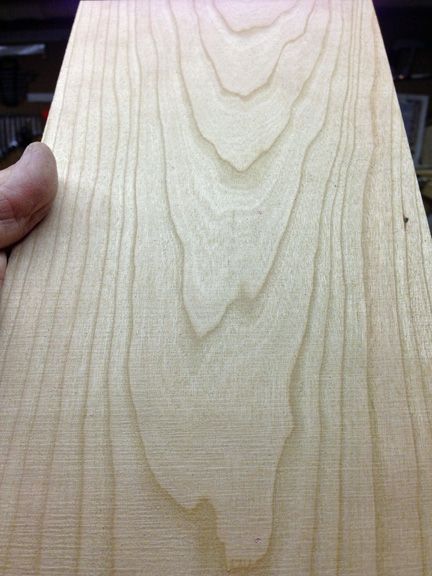 Anyway, I'll give the Wood Slice an 'A'. The Cherry was really easy to feed, the kerf was small and the dust was minimal. I had no drift but I never had any drift problems with this saw from when I bought it new. I knocked the saw marks off with one pass through the planer but a finish sander would have done the job. Nice blade!
Just thought I'd share in case anyone had to choose a re-saw blade. Both the Timberwolf and the Wood Slicer are good, but I'd give the edge (ha-ha) to the Wood Slicer, at least when cutting a 6" wide board.
Bill