tl;dr - My tool rest holder broke. What do?
I just got my first lathe off craigslist for 60 bucks. It came with a full set of 8 tools, plus a shop vac. It was quite rusty, and not the best quality (old harbor freight lathe. There's a plate on it that says it was manufactured in '93.) but I figured it would be good enough to start out on. The motor still ran well, and after a bit of elbow grease, most of the rust was gone. After I cleaned everything up right nice, I wanted to go ahead and spin my first ever piece of wood. I was going to make a kendama. So I loaded up a probably 12"x2" diamter poplar dowel, and got to spinning. Maybe... 5-10 minutes in, I noticed my tool rest was starting to move. So I shut it off, and after clearing off some wood, I noticed the piece that holds my tool rest broke!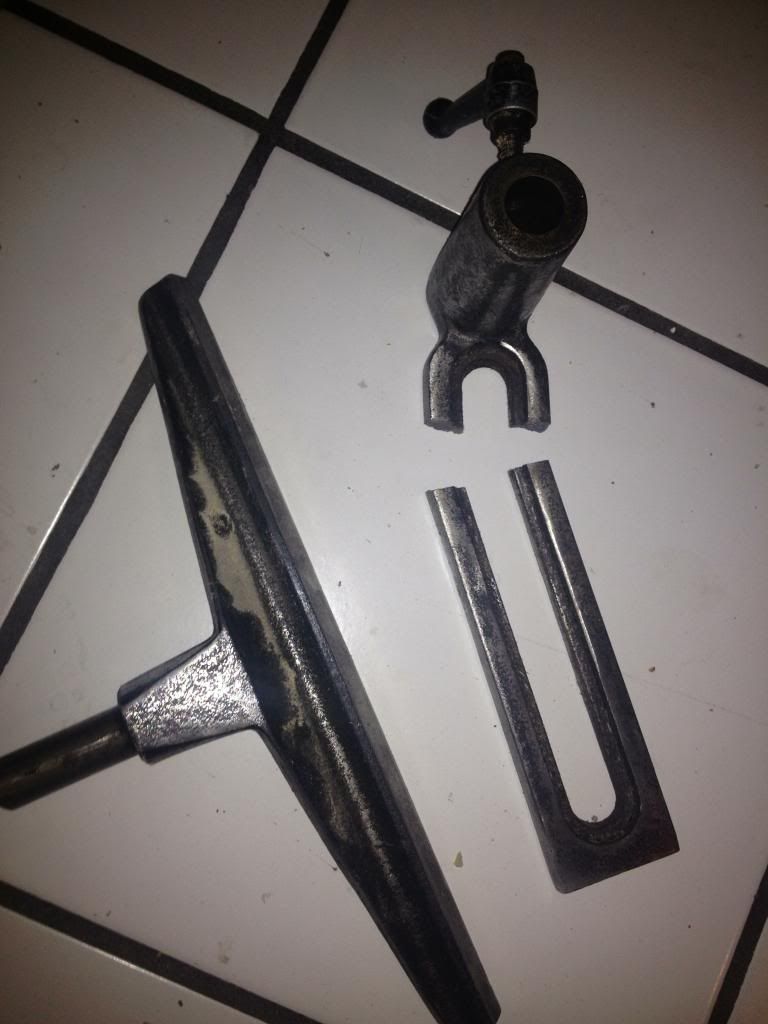 What should I do? Should I try to find a replacement, or is it worth it to get it welded? If I were to get it welded, would it likely just break again?
update: I'm going to try to jb weld the pieces together, then bolt and jb weld 4 1/8" thick steel bars along both sides. I'll let you know in 24 hours if it works