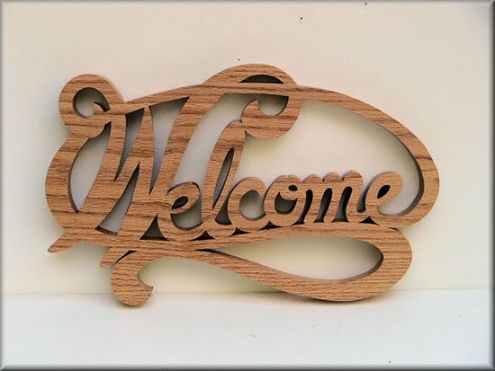 We have an introduction section where you can say a few words about yourself. If you fill out your profile in your "User Control Panel", you can list any hobbies or other facts. You can also list your general geographical location which would be a help in answering some questions.
I would start with cutting two plywood circles about 1½" narrower in diameter than the finished overall width. I would use one for the bottom, and one for the top, maybe 1½" down from the overall height.
Cut the outside pieces the length for the height, and use glue and a pin nail to mount it to the edges of the plywood circles. If you didn't want to use a pin nail, you could clamp them. Depending on how they look you may want to bevel their edges (coopered) for a tight fit, or, maybe not.
You could add weight to the top of the bottom circle. So, basically, the outside is covered with the sticks. On the top piece of plywood, which is recessed, cut short pieces 1½" to sit on top of the plywood, and be level with the outside pieces. Those can just be fitted in with a bit of glue.
If the bottom plywood is on the floor, use small nail in furniture glides (small button type) to space it off the floor.


.