Discussion Starter
·
#1
·
Been lurking for a while, and I've started to finally venture into more wood working, so I thought I would add a project I'm working on.
I've done a fair bit of rough construction (developing basement, worked as a framer back in high school, etc.) but haven't done much fine wood working. I have made a few headboards and sold them, but the quality isn't what I think I'm capable of. My wife and I are expecting our 2nd child in July, and I thought this would be a good way to get our first out of the crib and into a "big boy" bed and avoid having to buy another crib. By trade I'm an accountant, but I have always thought my calling was to work with my hands...so I'm hoping, that slowly but surely I can move away from that and get into word working building rustic furniture, etc.
I have primarily worked with pallet wood, and that is what I'm using for my sons bed (minus the rails and supports) I picked up a few, what I think are essential, tools. Very few power tools, but want to become efficient with joints with manual tools, before I venture into power tools.
Did a sketch of my plans and when to HD and managed to talk to an employee who claimed to have been a fine woodworker. Spoke to him for a long time about my plans. Eventually found out that he has only butt jointed his joints and glued and screwed, which I am trying to avoid, and he told me I'm probably biting off more than I can chew...so more motivation!
Don't mind the bench...it's on my list of things to get to!
Will add more pictures as I go!
Sketch. (footboard will be slightly different than the drawing)
First time using a plane: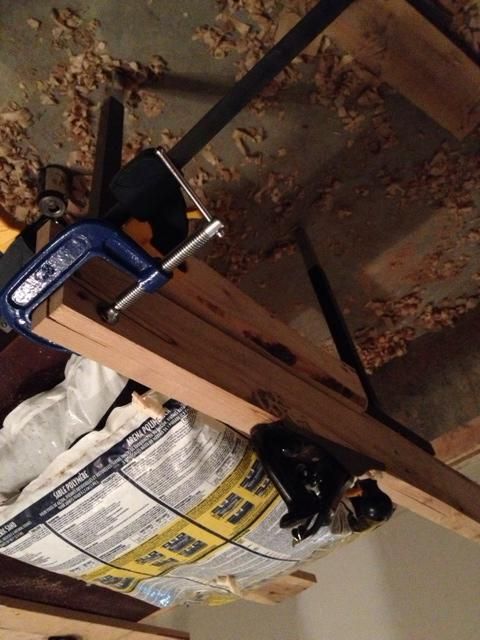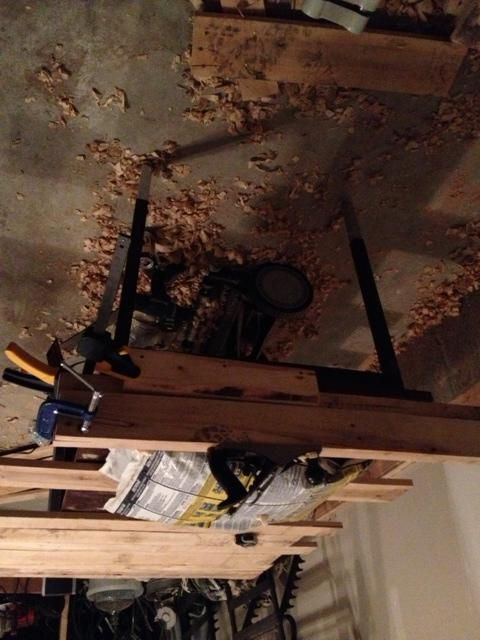 Dry test fit: