Discussion Starter
·
#1
·
Finally took some time over the long weekend to start my new router table. I do a lot of template work as well as other router table tasks daily so having multiple tables is nice however I decided to consolidate 3 router tables (Jessem lift with PC 7518, Rockler table with PC 890, shop made portable table with Bosch Colt palm router) into 1 very flexible router table to save some room. To quickly change between tasks I am using 3 PC 890 motors in the Porter Cable base with above table locking/unlocking/height adjustment capabilities (forgot to drill the holes for that so I'll have to take it apart again!) along with "quick change" inserts I made from UHMW plastic. One motor will have the spiral flush trim bit for template work, one will have a 1/8" roundover bit that I use almost daily and the 3rd will be used for other bits when needed so I don't have to remove the 1/8" or spiral bit. Also, you'll notice there is no miter gauge slot as in over 20 years of woodworking I have yet to find a use for it other than holding feather boards ( I use "Board Buddies" or a long feather board clamped to the front of the table and I use a sled for narrow end grain work). In my next installment (hopefully next weekend) I will show the modified Jessem stand along with the under table dust collection set up. My main goals were..
1. solid/flat table with direct router mounting (I originally planned to use 3 separate plates with routers attached for quick change but this plan worked out better and I didn't have to buy 3 plates!)
2. quick/easy change of motors/inserts for different bits/tasks
3. easily converted fence for different tasks
4, excellent dust collection above and below the table
5. use materials I already had
With these goals in mind I started by laminating 2 pieces of 12mm multi ply birch together and stacked about 250 lbs of MDF on top to keep it flat. After curing over night I covered the top with some white laminate and treated the edge with 1" plastic T molding.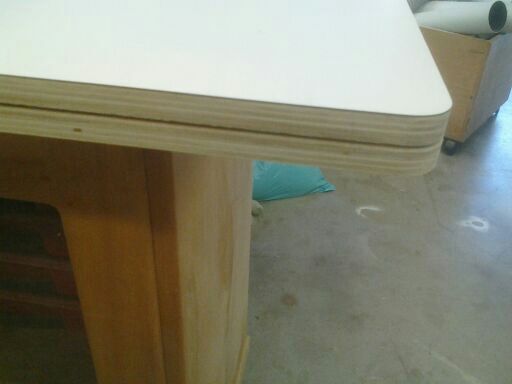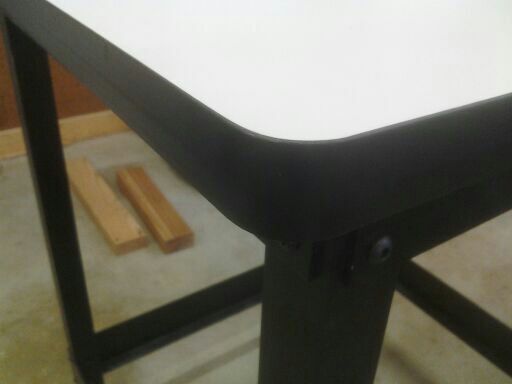 I made a template from 3/4" MDF sized to the removable insert and drilled a hole a bit larger than the biggest bit I would use. I centered it on the top using a jig made of 1/2" MDF clamped to the table so I could easily remove the block for the next step and enlarged the pilot hole with a template bit. After removing the block from the jig I routed the square recess a little deeper than the thickness of the insert leaving about 3/16" of material on the bottom for leveling screw platforms.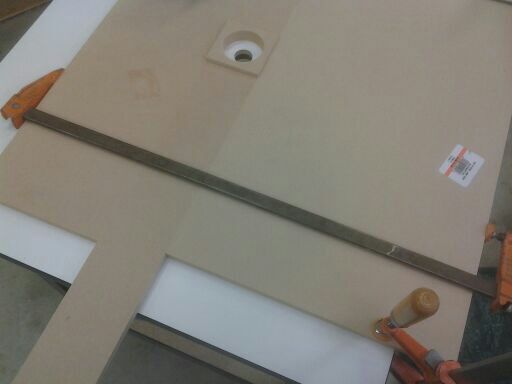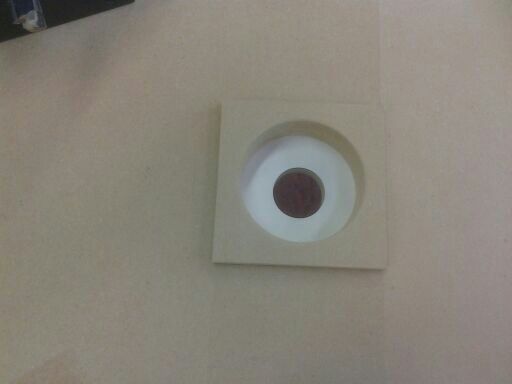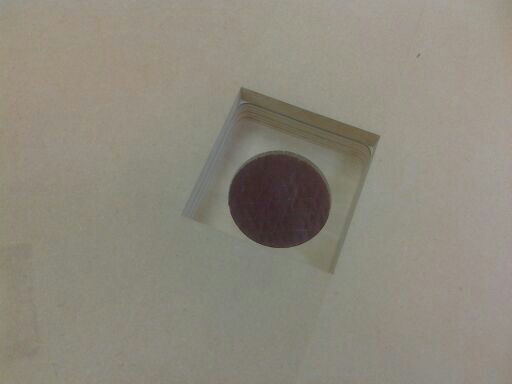 I made several different size hole inserts from 3/4" UHMW plastic with a 1 3/8" counter bore to clear the collett and tapped 1/4"-20 threads directly into the blocks for 1/4" leveling set screws (took the idea from how table saw inserts are made)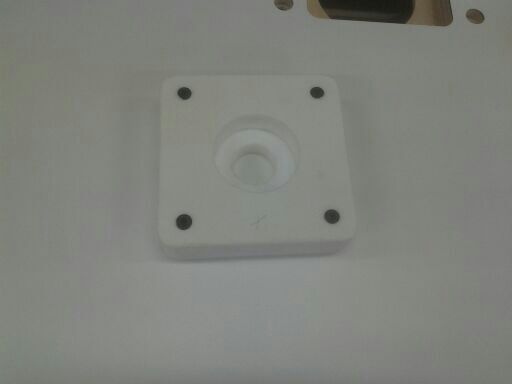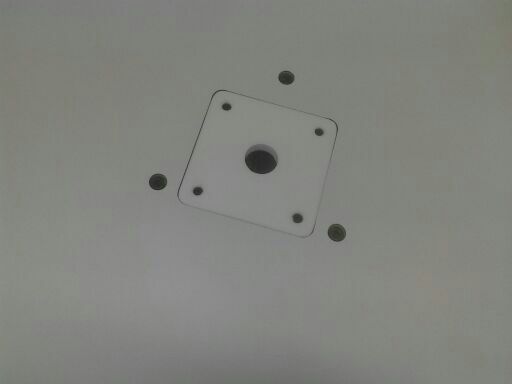 With the PC 890 motor/base installed you can see that even with a 1" thick top the bit comes up high enough to change from the top however since I'll be switching motors more than changing bits I don't think this feature will find much use.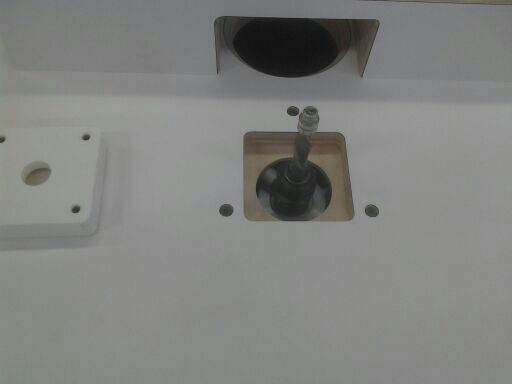 This is the basic fence base that will be used for free hand template work (I will be adding a plexi guard) and I plan to drill mounting holes so I can quickly install the Peach Tree Router Table Uni-T fence sections as seen below when needed.
http://www.ptreeusa.com/routertableFence.htm
With the slots in the fence and 2 sets of holes drilled for the cam clamp bolts I have about 7" of travel from the center of the bit which is more than enough for what I do. Also, the 4" hole seen inside the fence opening leads to the under table dust collection and my next installment will show more detail on that.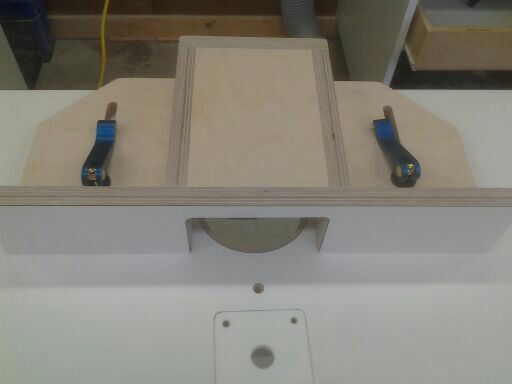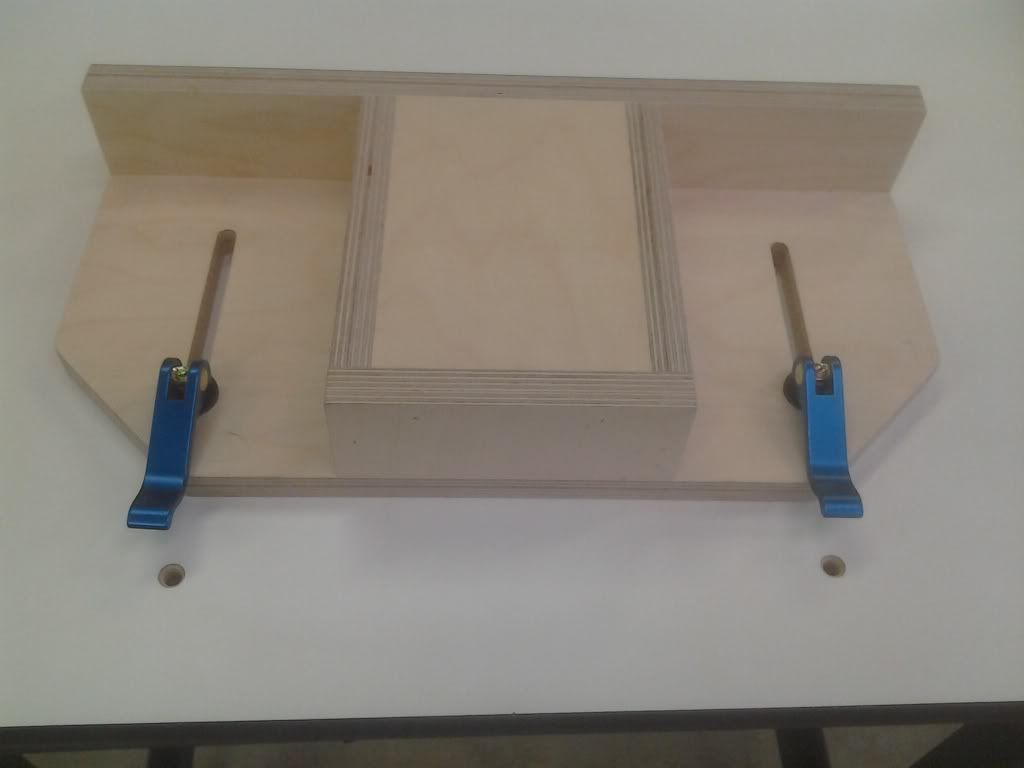 Stay tuned for the dust collection and Jessem stand modifications coming next week if all goes well!