Retro MCM Credenza / TV Stand (Need some help)
Hello All, I'd like to introduce myself and my project that I'm planing. My name is Paul Iglehart from Alvarado, Tx and I'm looking to build a Credenza / TV Stand for the living room and my glorious new 60" HDTV (I say this because I've been stuck with a crappy TV for years). I've just now gotten into the joys of crafting a piece from wood and I think I'm getting hooked (My latest string of tool purchases proves this all too well). I wanted to see if I could get some advice on this project as I'm very new and inexperienced to the realm of wood. Ironically I've been a steel fabricator and welder for 8yrs and for the past year and a half a steel detailer (draftsman).
Ok so Being a designer all I know is what outer shape I want. Here is a solid model I put together on Autodesk Inventor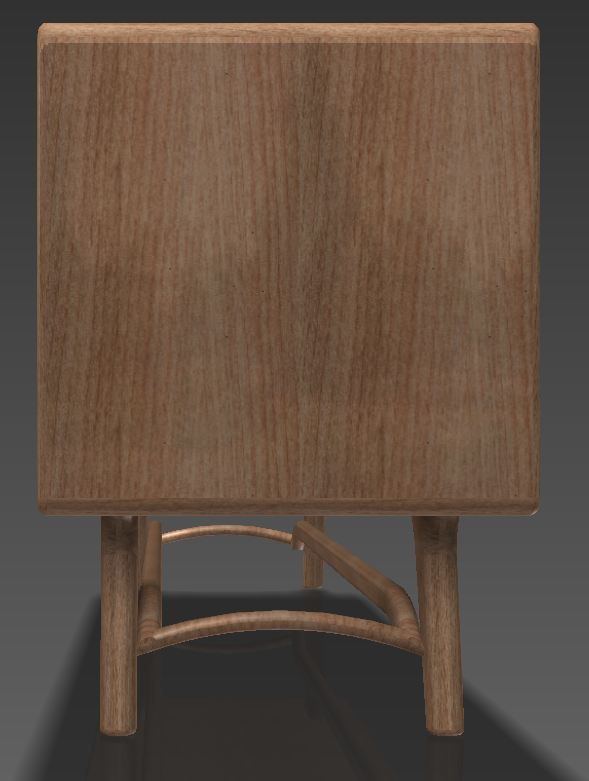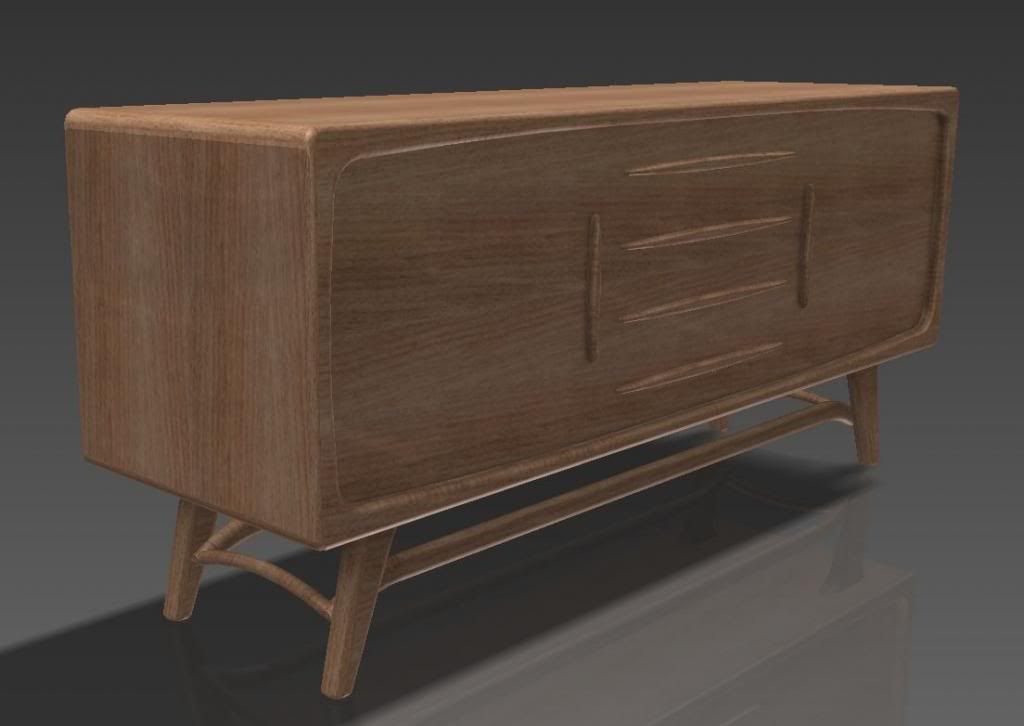 My biggest question is what type of joints should I use to attach the top to the sides and back w/ such large round overs all around? Dovetails? Id like to use walnut plywood but im not sure how this will work out with all the rounds and fillets.
Here's some shelves I just finished for my home theater system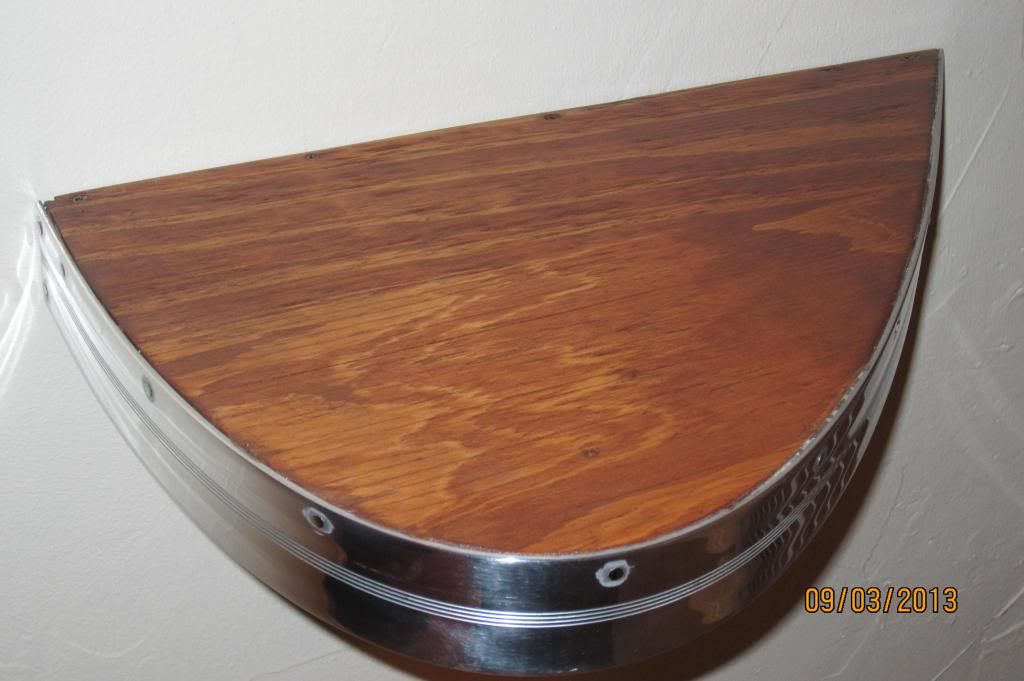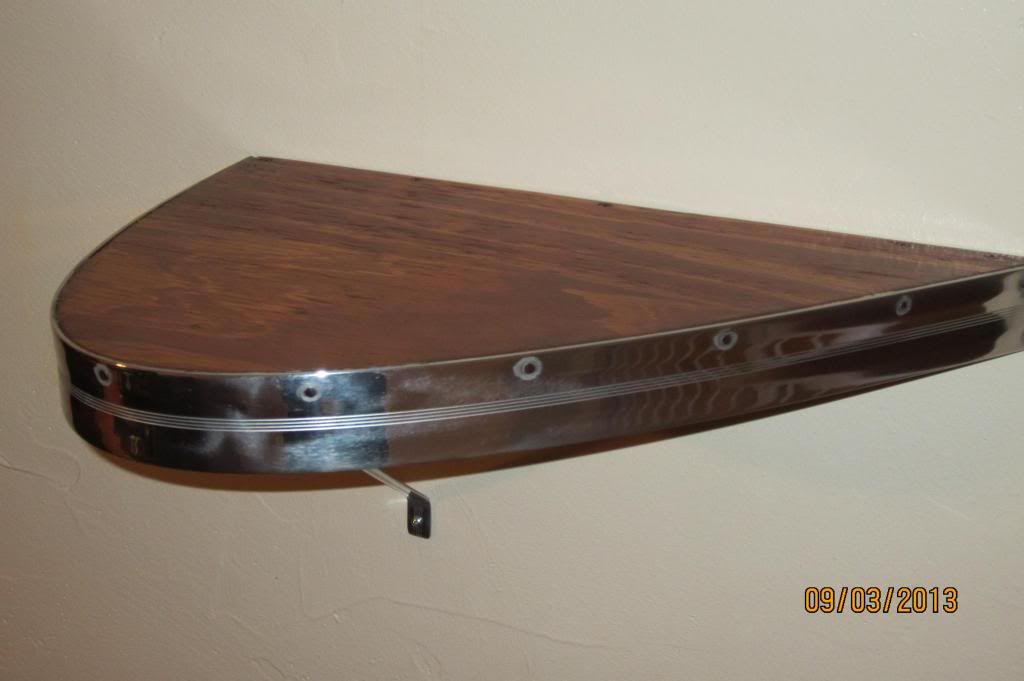 Any opinions, input, ideas are welcome. Unless you try to talk me out of building it! I'm a stubborn sob when I want to do something lol