Discussion Starter
·
#1
·
Hello all,
I recently purchased a used planer from a retiring wood worker. I haven't been able to definitely place the model, but I think it's a Ridgid TP-1300. It has to be at least a decade old, but the motor sounds good, and he sent me off with eight extra blades for $160. I think it will work well once everything gets tuned properly.
After replacing the first set of blades (which were leaving deep grooves running the length of the board), lubricating the lift and cleaning the bed I'm getting nice, smooth surfaces. However, the entire feeding process is quite finicky, and the dreaded snipe is taking 3" or 4" from the end of each board. Not cool. It seems like bed sits 1/8" above the infeed and outfeed tables. I've attached a diagram to illustrate what I mean.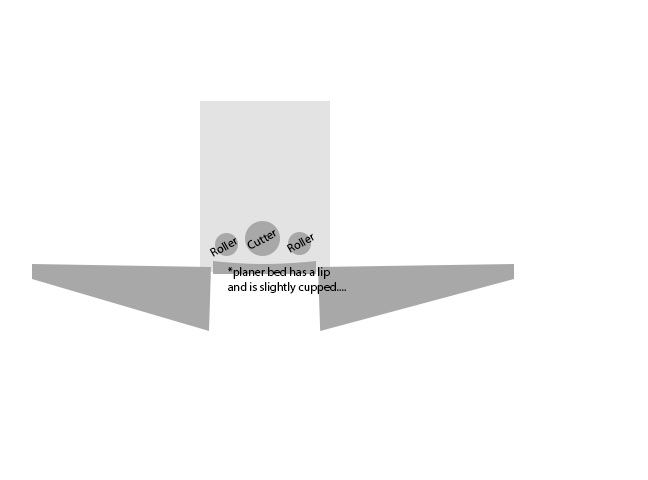 Is that normal? The bed seems to be attached in a way that *some* flex would be a good thing, but it seems to catch the pieces unless you deliberately use them to hold it down, then push through.
Additionally, it seems like you've really got to jam the pieces in before the
outfeed
roller starts helping. I suppose sometimes the infeed roller engages, but not always. It seems like it might be related to the misaligned planer bed. In most videos I've seen, you can gently feed the piece in, and the infeed roller will assist.
Finally, I've heard many things about snipe being caused by flexing in the infeed and outfeed tables. What prevents someone from simply running a piece of MDF through the entire planer? Creating an auxiliary bed on top of the existing one?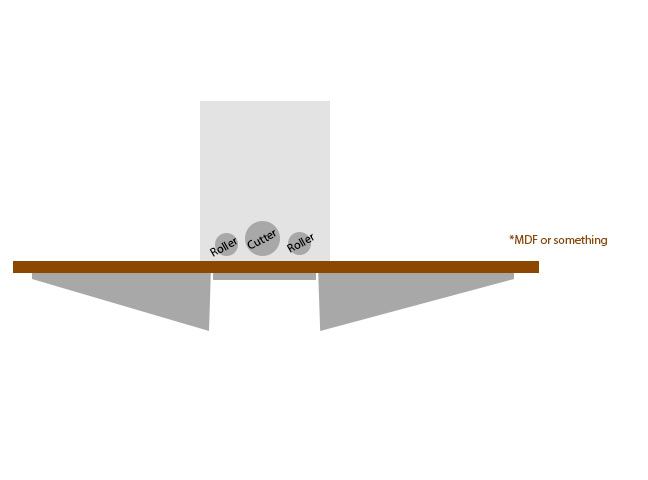 Thanks in advance for your help and feedback-