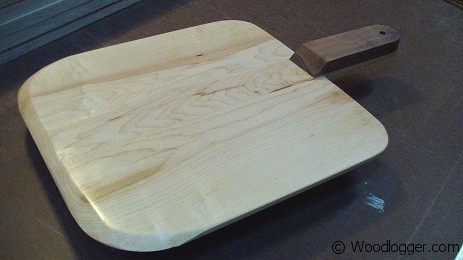 My latest creation is a pizza peel. I googled this quite a bit and I now realize this is one of those projects that has been done to death. BUT it's still a pretty fun project and easy enough to do in a weekend. I made most of the paddle out of maple, and the handle out of walnut. I finished it using a salad bowl finish. Which I've been hearing lately is nothing more than vegetable oil...?? Still need to do more research on that.
If you want to check out my blog entry on how I made this, or see a list of
free project plans
. I have more info over at:
http://www.woodlogger.com/2012/10/pizza-peel/
Oh and here is my attempt at making a video of this as well.
.