Discussion Starter
·
#1
·
Before I started making our kitchen cabinets, I decided that my TS setup need improvement. In another thread I had already bought and installed the Delta T2 fence on my flex-cable Craftsman (1980's).
This weekend I decided to make a cabinet for it using wood and sheet material I had laying around. I kept the cast wings for now because the T2 was attached to them and I didn't want to mess up the alignment i had done already. I built it out of 2x4s, 3/4" MDF and some 1/4" masonite paneling. This definitely isn't the ideal TS cabinet, but I had to make something fast.
I started with the frame:
Then I removed the saw from the Craftsman stand it was on and installed it in the cabinet: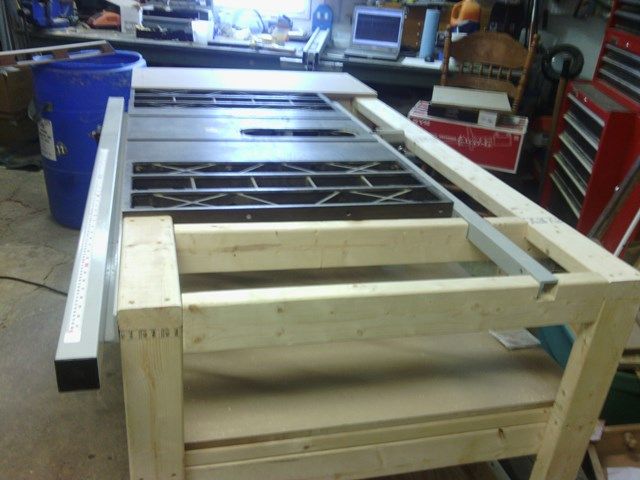 Finally, after installing the MDF top and cutting it out to clear the splitter/guard (sorry about the blurry picture):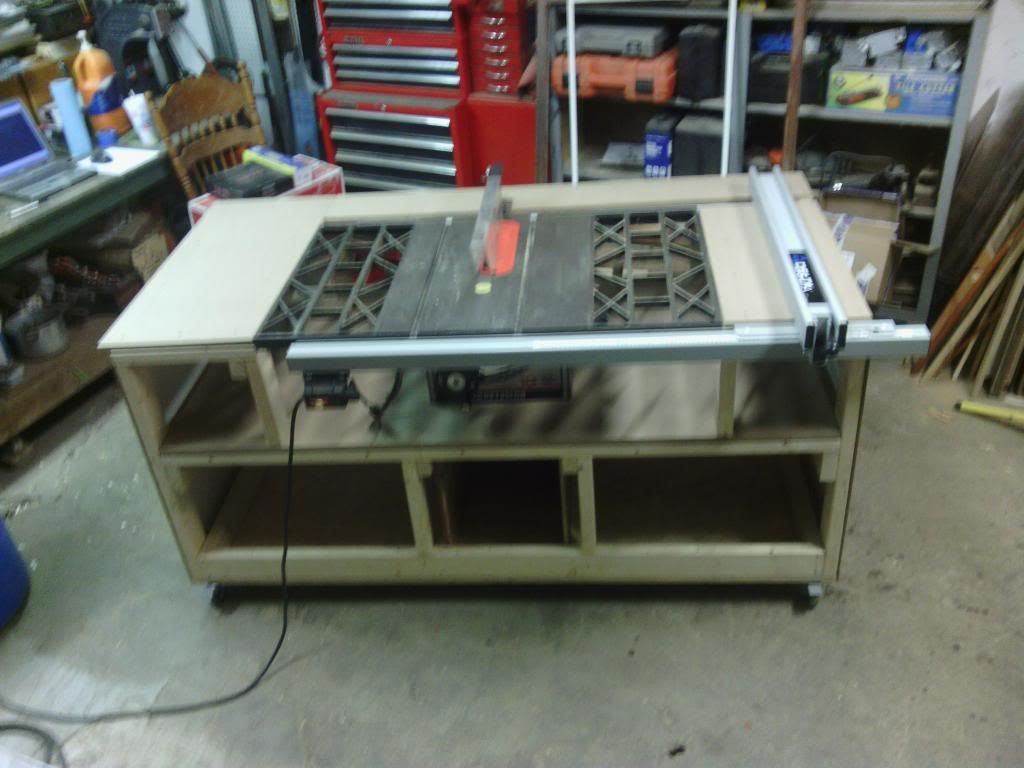 I still have to put the 1/4" masonite back on it,but here is a shot of the back. The motor is enclosed by the cabinet, and the center section at the bottom is where the dust collector will hook up to: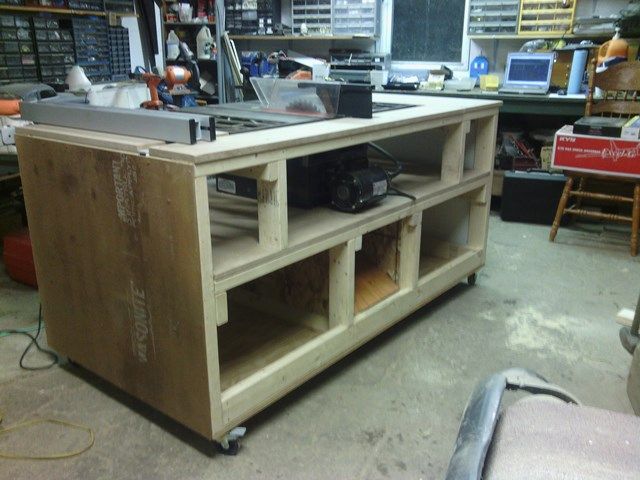 Tomorrow night I plan to build the outfeed table, which will fold up from the back. Also, I need to extend the miter slots onto the outfeed table and make a ZCI insert.
The only thing I need to do then is build a sled and I will be ready to build the kitchen cabinets.
Steve