Discussion Starter
•
#1
•
ok here is a few pics of a cutting board i just finished.... like 20 minutes ago..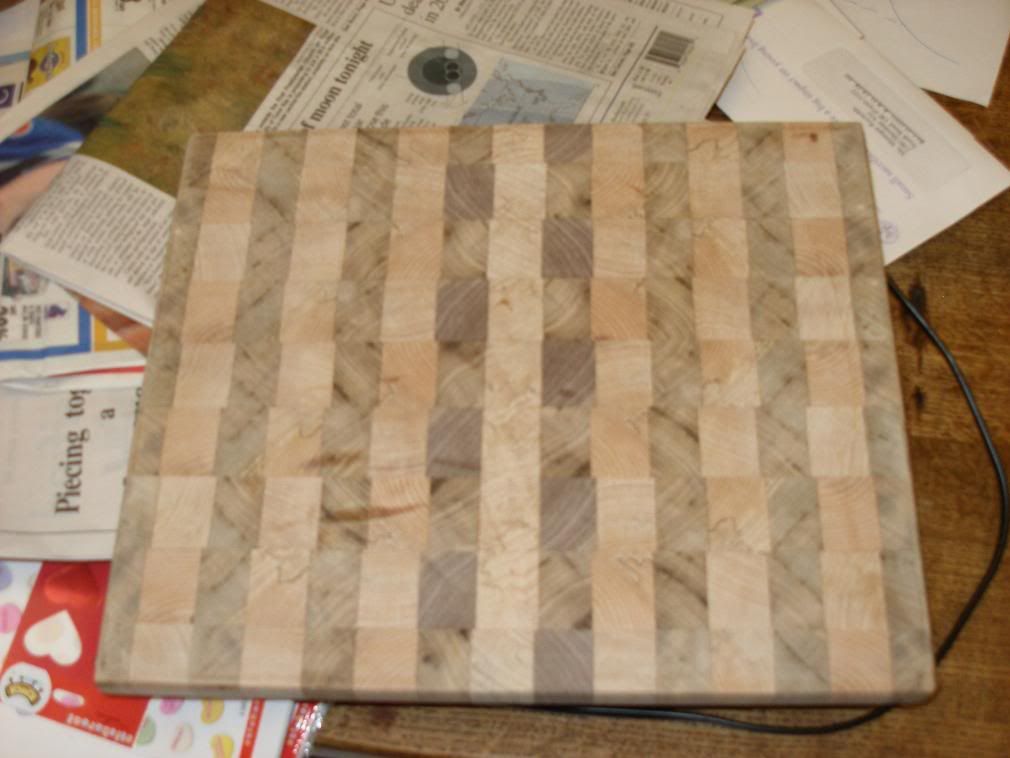 other side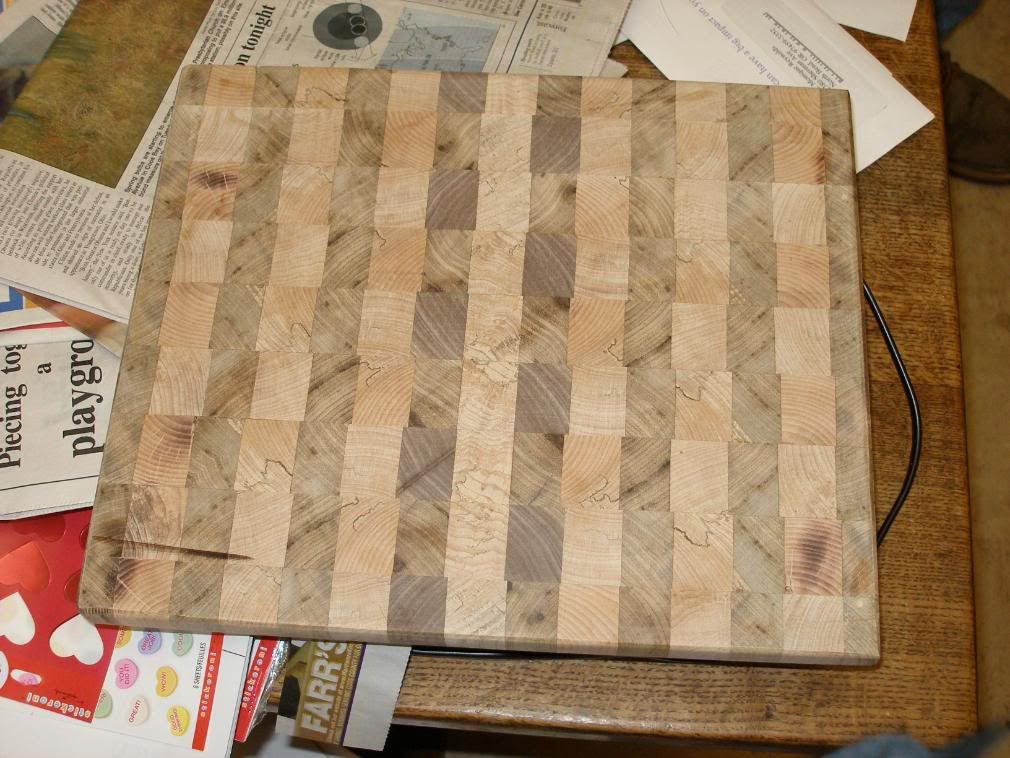 this is after i finished it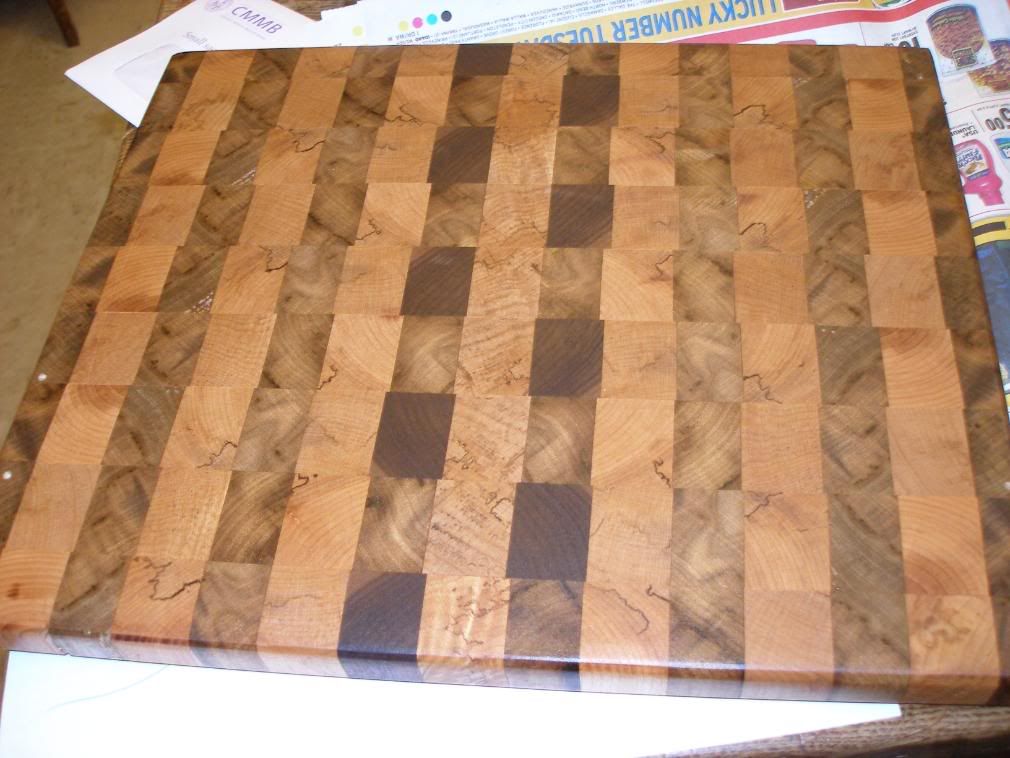 this is the other side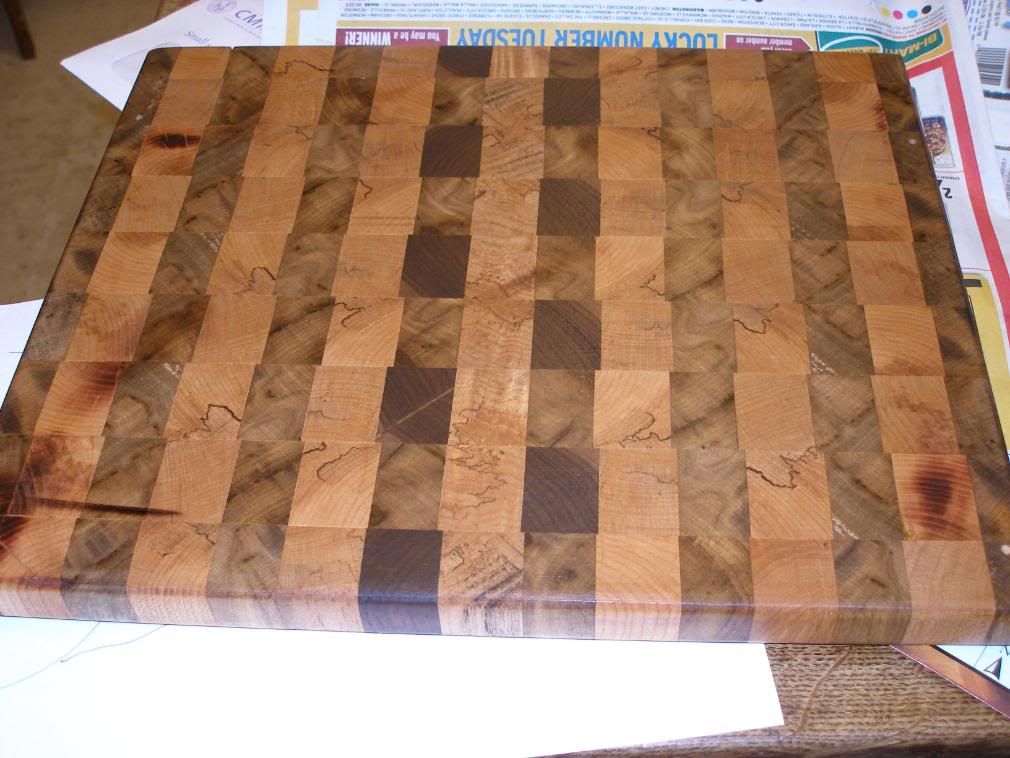 it an end grain cutting board.... its made for maple(fire wood), myrtle(scrap) and a small piece of walnut from someone elses project that they didnt need. the finish is 2 coat of mineral oil with some lemon oil, 2 coats of mineral oil-beeswax-lemon oil mixture. and thats about it. by the way if anyones wondering... the lemon oil is for antibacterial purposes.... if you want to try this finish... then MAKE SHURE ITS PURE LEMON OIL.. like the kind they have at health food stores. otherwise if its a lemon oil finish its gonna be toxic....