Discussion Starter
·
#1
·
Hi everyone,
I am from Germany and love Canadian / American Log Beds.
After a LONG time of searching, I found a carpenter who was prepared to build me such a bed - NOBODY in Germany makes such beds.
Now the bed is standing in my home, but we have a problem: It wiggles. But only from top to bottom side. The carpenter said he wanted to put a wooden piece in the form of a pen into each of the four bedposts where the single parts of the bed are linked. I said NO, as if I ever move out of my current appartment, I will have to drill it out. Also screws instead of such a "wooden pen" might not solve the problem.
The only solution we now found is to put another log from the head part to the side part of the bed so it creats a triangle on both sides. But it does not look that original anymore then, as per my opinion.
Do you have a good idea for us? I hope I could explain it understandable :blink:
Here is a picture: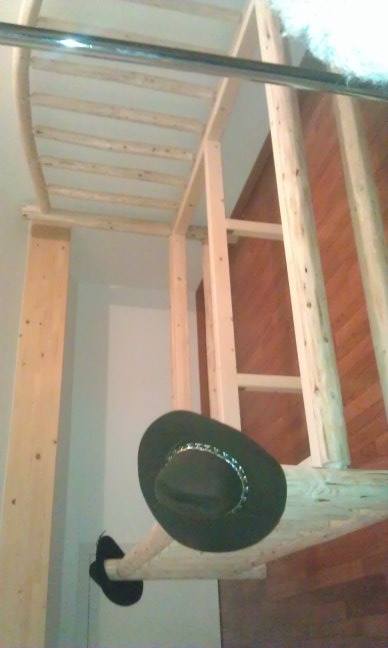 Thank you so much in advance!