Remove the fence and scrape off all the splinters around the screw holes on the bottom.
Your fence is not seating flat on the sled. Loosen all but one screw on the end and then square it.
Your other end screw hole needs to be slightly larger to allow for adjustment.
Once you have it 90 degrees to the blade, snug it down with a flat washer under the screw head.
You should pre drill all the through holes and only 1/8" in the sled to avoid expanding the wood.
Use a digital angle gauge to square the fence starting out: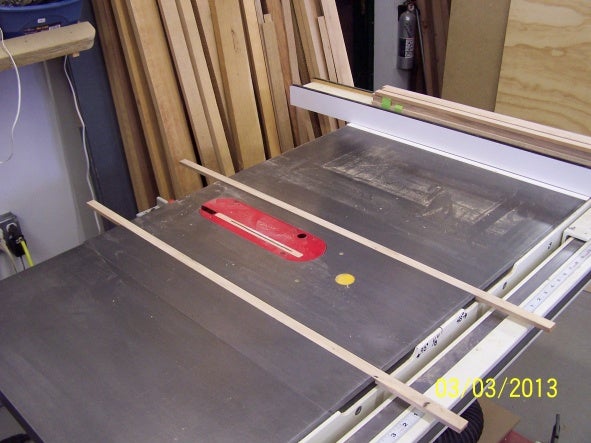 So many threads on sleds. So I had to make one. I used 1/2" hardboard, like Masonite, for the sled. Maple runners. Oak for the front rail. I haven't decided to cut though the rear portion yet. I don't see the need so far. The semi-circular 5/16" slots for the "T" bolts were routed on the...

www.woodworkingtalk.com