The family room should be set up so that in the the evenings, the family actually hangs out together.
These days, families are involved with quite a number of different activities.
TV, video games, computer center(s), home office, library and additional storage were all accomplished with built in cabinetry so that there was a place to put everything away and have the room look good at the same time.
I really like this client because they wanted richly appointed built-ins but they loved the look of natural wood. Sometimes perfectly straight-grained ('select') boards and veneers do not look real / too perfect / like 'wood grain' formica.
So we decided to use cherry but made sure to include some great looking imperfections, to make it a bit more hand made looking. I don't mean crude, just a little more authentic / made from wood.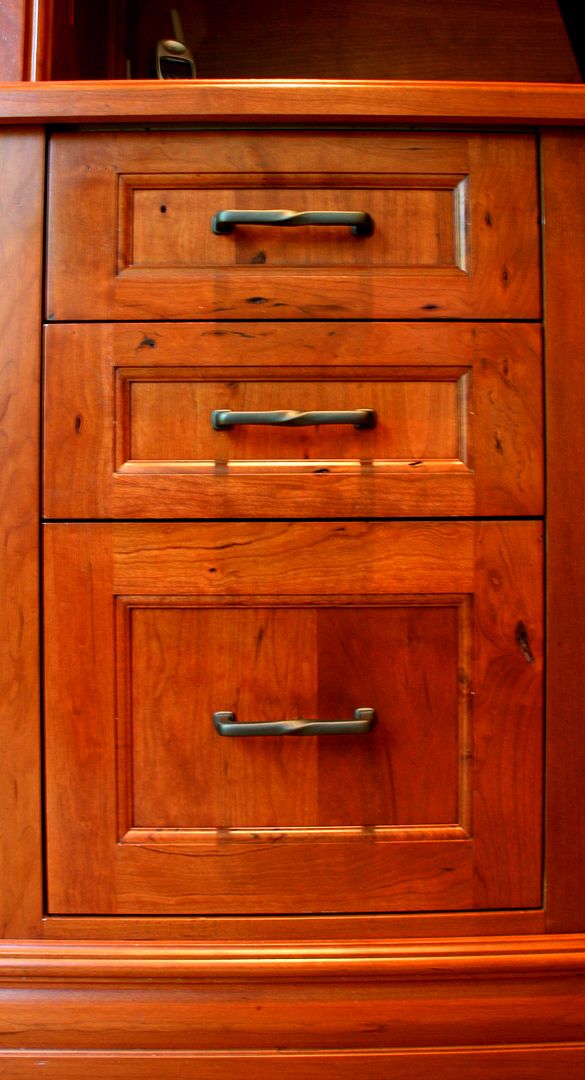 I'm including my renderings so you can appreciate how our plans became realized.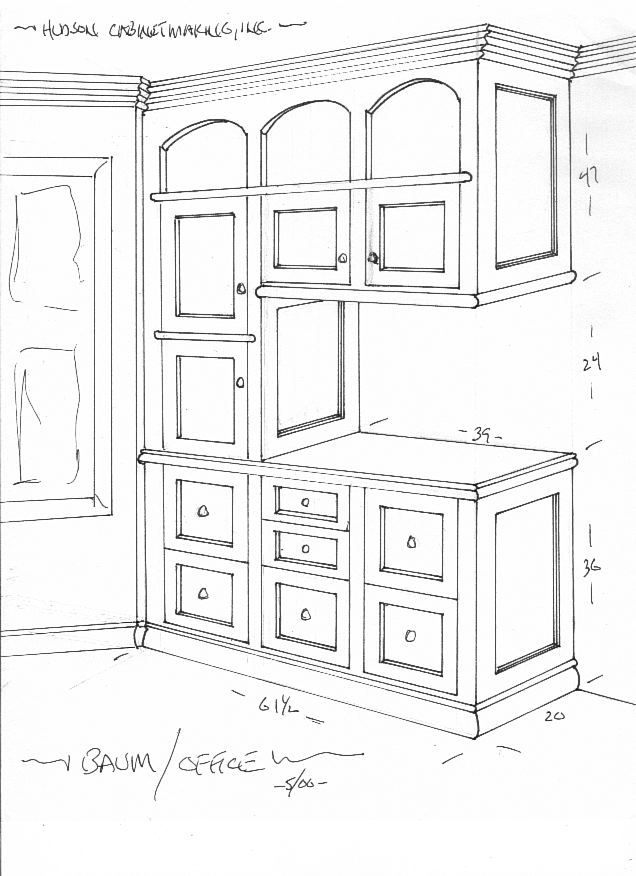 Although labor intensive, rich details make a world of difference.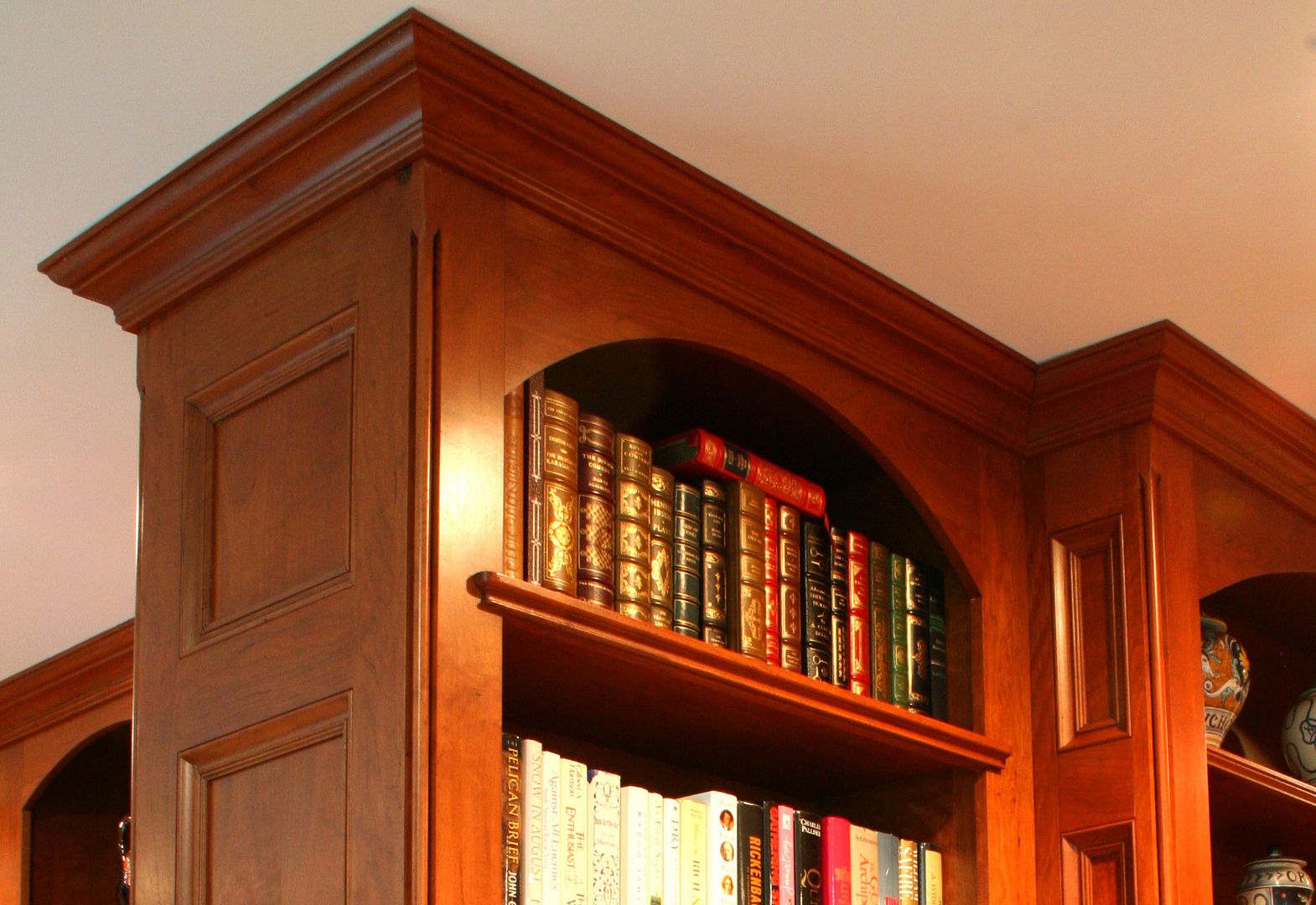 We've done many built-ins that are difficult to get a good picture of...
...and there are some that just seem made for it (though we removed some furniture so you could see the cabinetry).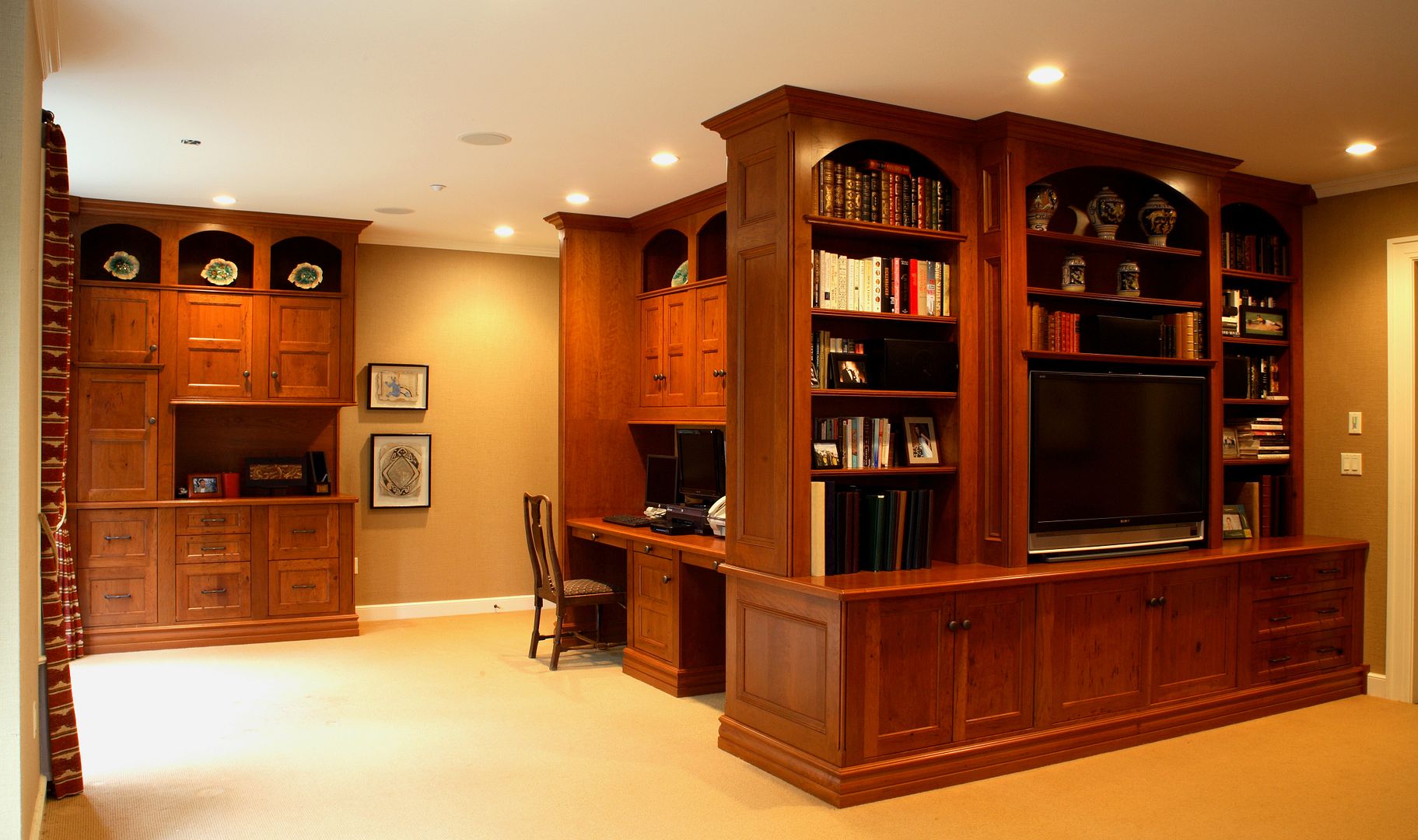 With good design, craftsmanship and a great client... you can't go wrong.
My family has quite a number of projects on the web site's photo gallery. Videos as well.

Russell Hudson / web site access (click name above, home page)