Discussion Starter
·
#1
·
I'm working on one of my first major projects. First entirely from rough wood, first using mortise & tenons, and a first for resawing. It is a three layer shelf that wraps around the outside entrance way and in between the column. The legs and rails have been done and I just need to make the slats, approx 3-4" wide with about 1/4" gap between. Below is a picture of the overall setup (dry and rough fit, not sanded and haven't got the tenons and mortises perfect yet so don't judge!)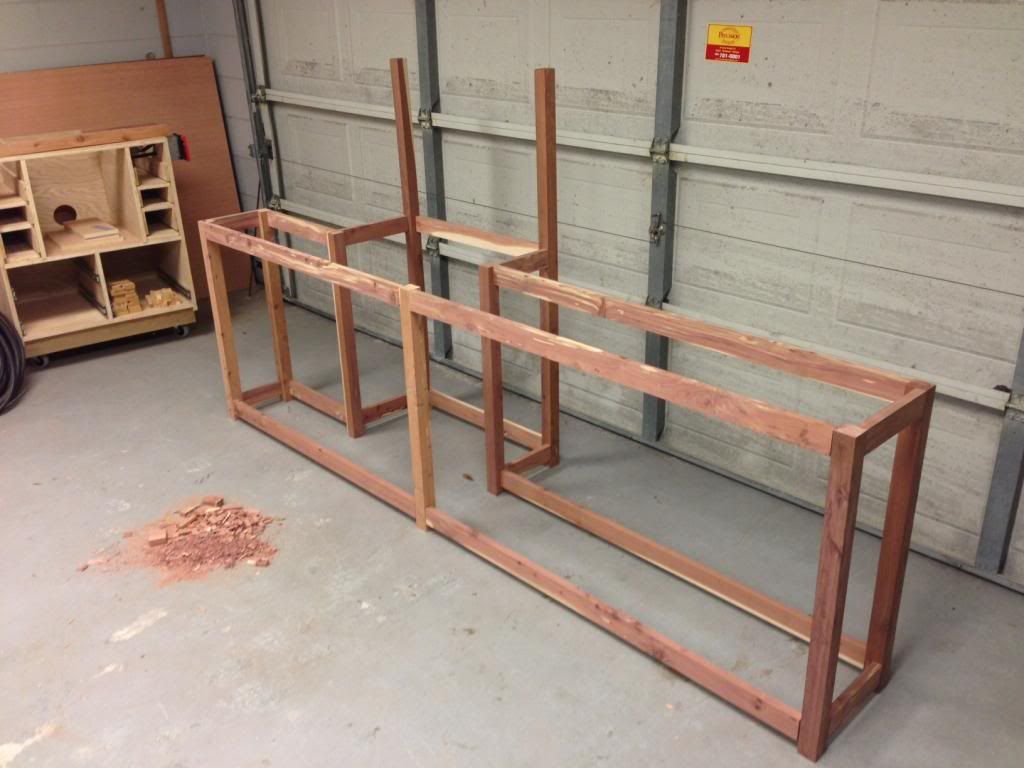 Below is a picture of a couple example slats to show you how it might look.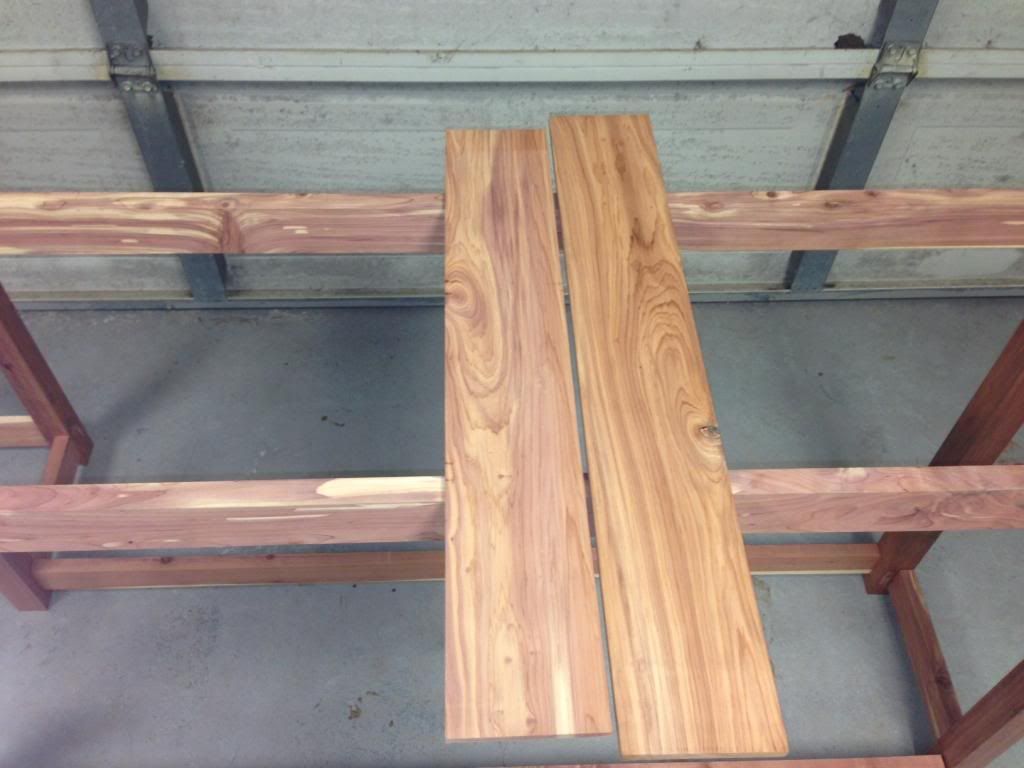 My wife has expressed interest in using a different wood for the slats. The wood used for the rails and legs is aromatic cedar. Yep, my first (and big) mistake. I've found out since then that aromatic cedar does not do well outdoors. I will be finishing it with a marine grade spar finish and hope for the best and not expect much.
My questions --
1) Do you think using a different wood for the slats would look good? I don't plan on staining the cedar, just the spar finish, which I would apply to the slats (with a stain maybe, if suggested.)
2) What type of woods would you use for the slats, knowing that they will be outdoors, only approx 3/8" thick? So nothing too brittle or weak.
3) Do you have a good recommendation for which marine grade spar finish to use? Preferably one that I can pickup locally (Home Depot, Lowes, Harbor Freight), or shipped to me without paying half the cost of the finish in shipping charges.
Thanks!