Discussion Starter
·
#1
·
I'm looking for some help finding out the name of a particular type of corner block/rosette for window and door trim. I've seen it on several older (late 1800's) houses around where I live in Minneapolis, but I'm having a hard time even finding any pictures online other than this one: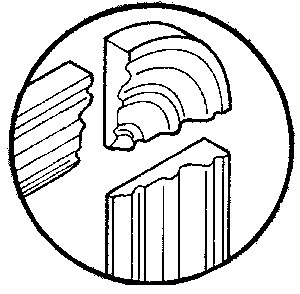 The ones I've seen are usually a little over 4" like the standard square corner blocks with the circle in the middle, only they're curved, generally with a continuation of the profile on the rest of the trim. Unlike the one in the picture, the ones I've seen are generally fluted and a little simpler with the same depth throughout, which is what I'm going for.
Anyone know of a place I could order the curved ones? I'm doing the trim for my kitchen renovation, and I think I can handle the rest of the trim in my shop, but I don't think I have the ability to make these curved blocks.