My son called and said my 4 yr old Grandson needed a Chest of Drawers. Wanted to know if I could make one to go with the Captains Bed I made earlier. I said sure no problem. A friend of mine works at the Port of Catossa in Claremore, OK and recently got access to a bunch of 4/4 Pine Crates that were 3x3x6 ft. He graciously donated several of the 3x6 side pieces to the project. I had some scrap 3/4" plywood and bought some drawer slides and in 3 days produced this... Please don't look at my shop, it's a disaster!!! I was flying trying to get this finished. I worked Saturday, Sunday and 2 evenings this week. No time for Cleanup!!!:icon_redface: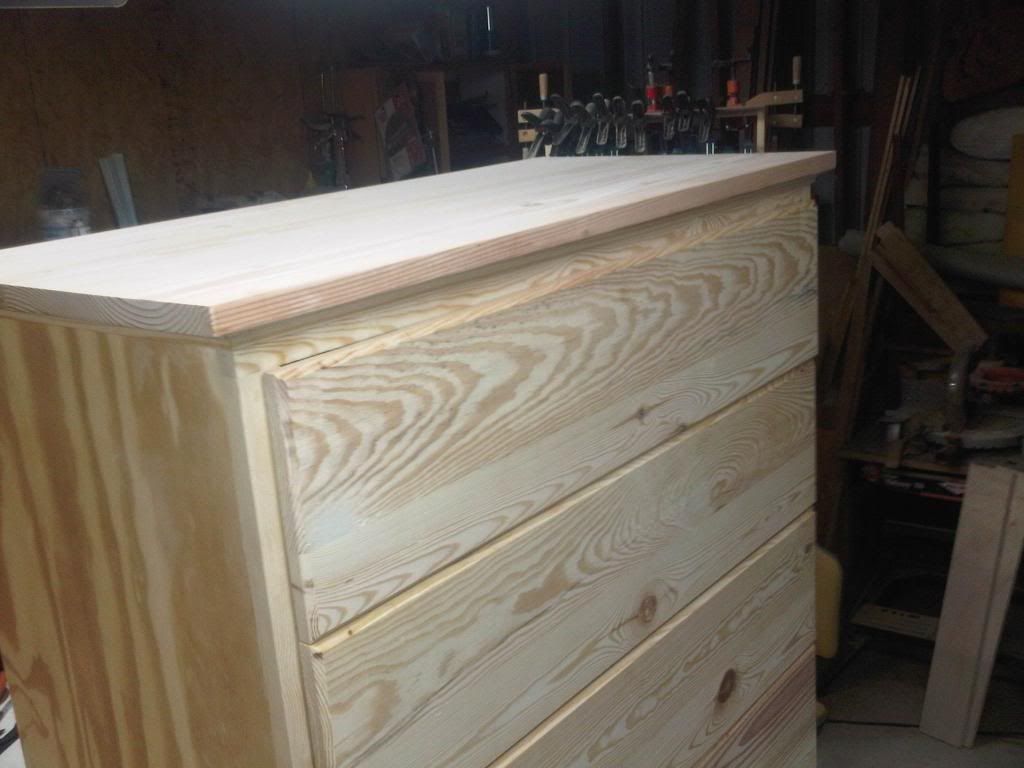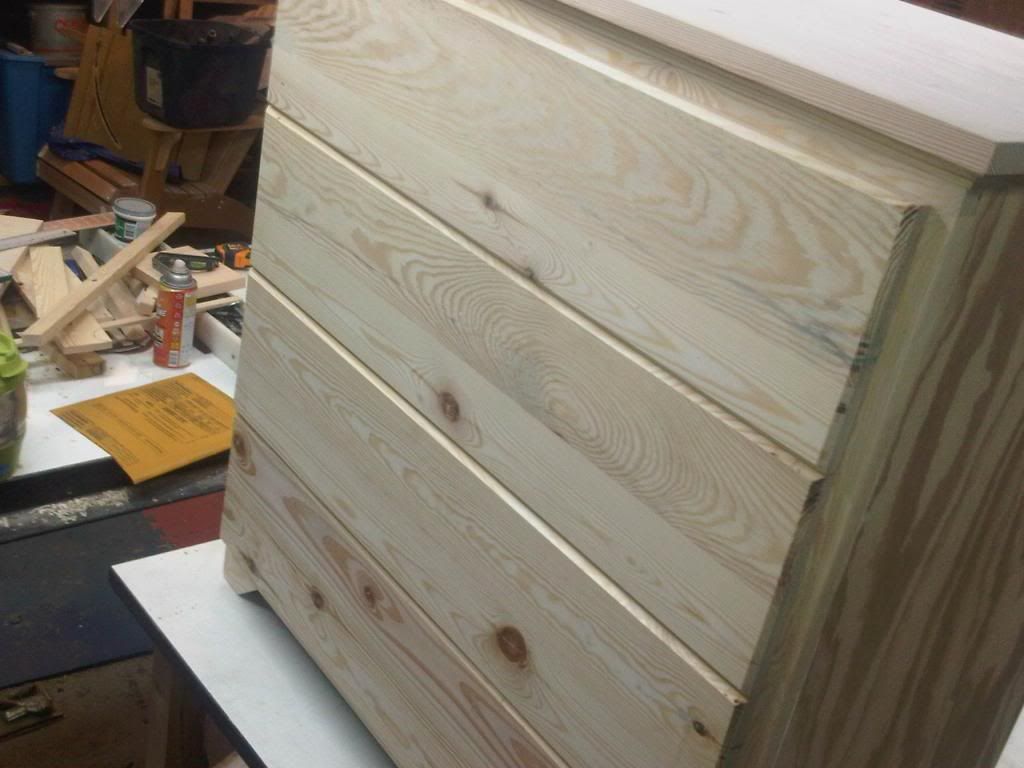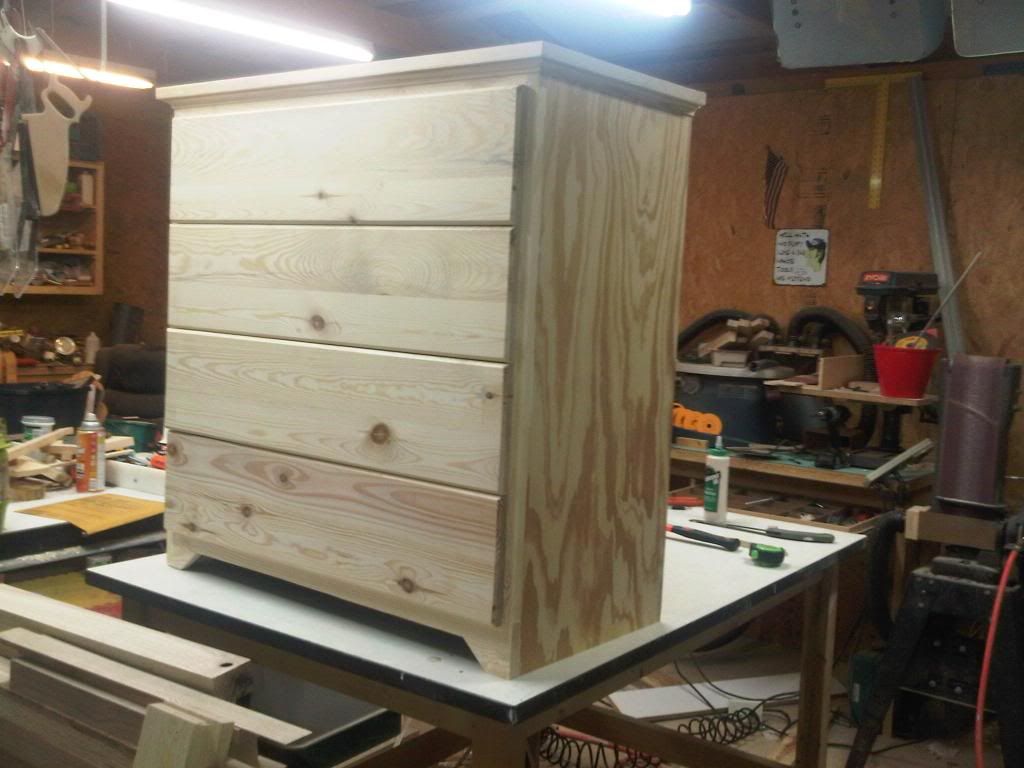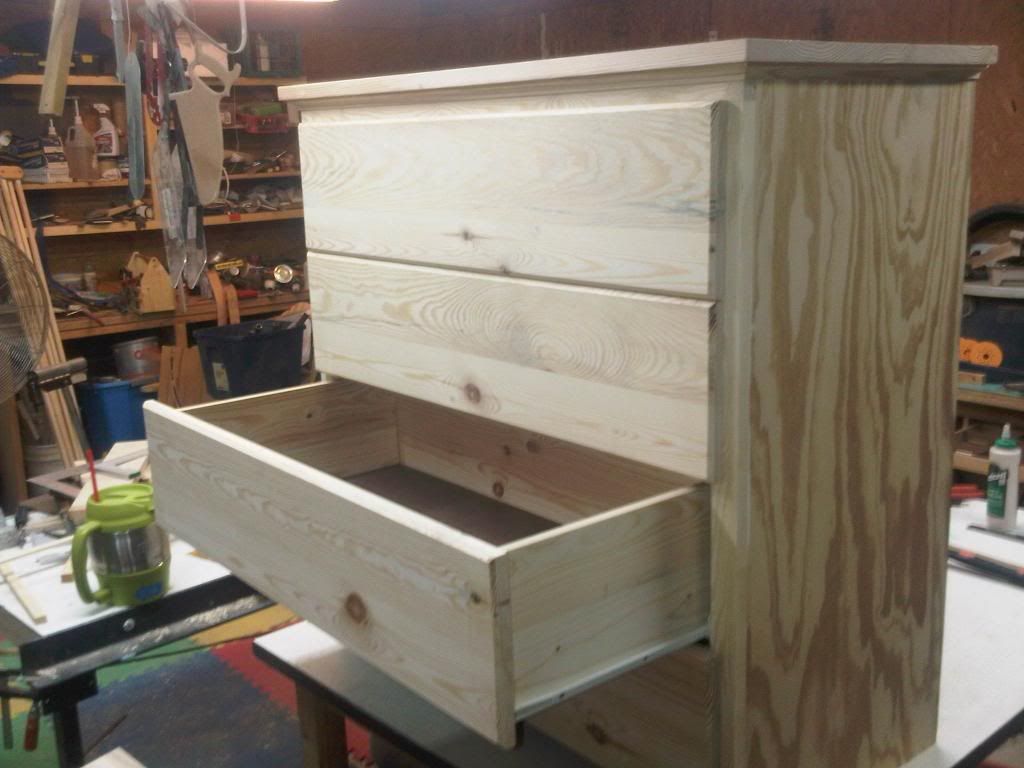 All drawers are 7 3/4" High x 17" deep and 34" wide. Overall its 38" tall by 36" wide x 18" deep. Delivering this weekend and the Granson and I will primer and Paint it to match the bed. Gunna try and find some Baseball Bat drawer Pulls for it, if they don't Break the Bank!!!!
Thanks for Looking!!