Discussion Starter
·
#1
·
So I just glued up all the laminations about 24 hours ago with weldwood and all seemed to be great when I heard some creaking and cracking as I removed the clamps in three spots.
There are three spots where it looks like the wood de-laminated a touch because I didn't use enough glue. I've been reading about de-laminating fixes and it seems like using warm weldwood to fill the "cracks" is a pretty good option.
Does this seem fixable?
See pictures below while keeping in mind that all the spots seem to be able to be clamped back together and all the laminations are 0.100" thick maximum for scale: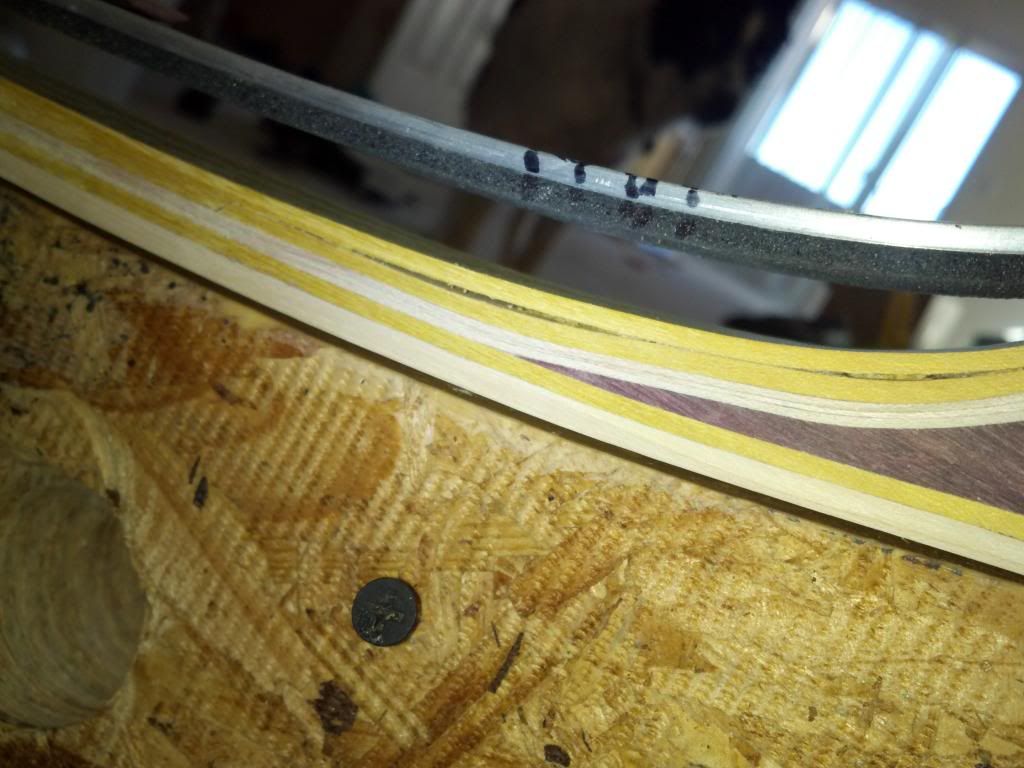 I also have a bit more gluing when it comes to this guy: