So I bought a nice band saw to do some resawing for the Jewelry Chest project and figured I should see what else I could do with it. After all, one should not spend money on a tool to be used only once. Especially when space is limited and the tool is too large it stick in a drawer, or rather expensive, and too heavy to put in your pocket.
I'd heard about band saw boxes and seen some very nice ones, so I figured I'd give it a shot and see if I could make a few just for fun. The pictures below are the result.
I made three boxes. Two are Cedar and Poplar and the third is Cedar and Oak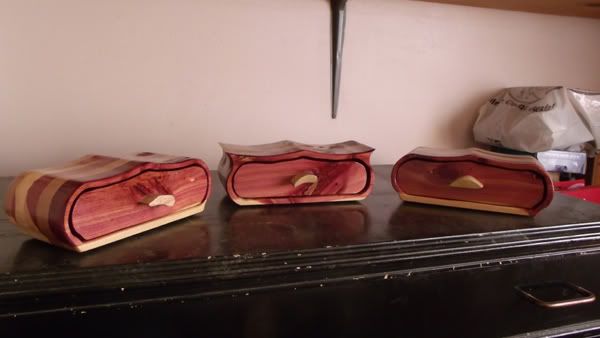 As you can see, I glued on the drawer front wrong on the middle box so the grain travels in the wrong direction. No excuses, I wasn't paying attention and it was too late to fix once I discovered my mistake...
This is how the ends came out with my best attempt to do some grain matching.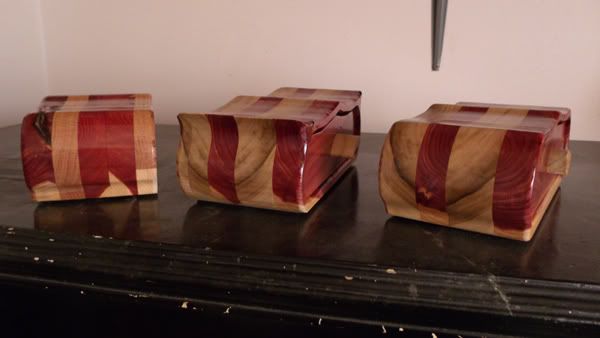 I even lined the drawers with some of the left over self adhesive red velvet from the jewelry chest project...
They are finished with 3 coats of clear gloss poly sprayed from rattle cans....