Finally took some time to make a new circle jig to replace my worn out one and addressed a few issues it had. I cut a lot of different sized circles daily and need to be able to switch quickly/accurately without having to measure so that was my first priority. A couple of other issues I had with the old one are that as the guide slot wore out the piece holding the sliding guide pin would shift side to side causing the bit to chatter (which in turn caused me a bunch of sanding) and I made the bit hole too large which caused a lot of tear out on certain materials since I am using a spiral up cut bit to clear the dust/chips.
The router is a Porter Cable 890 plunge with integral dust collection that works very well and I made the cursor by bending a piece of thin acrylic and scribing a line with a razor blade (I used a black marker to highlight the line). Also, I plan to replace the tape shown with dual English/metric tapes for inner/outer measurements.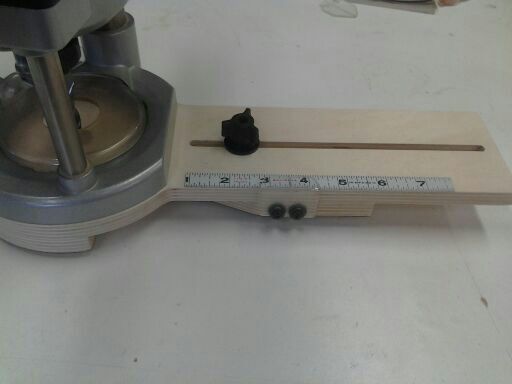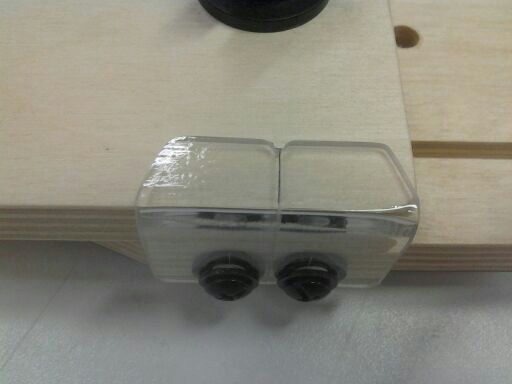 The guide pin is a cut off 1/4" bolt (I tapped threads right into the plywood and used a set screw on the end to keep it from backing out) and the locking bolt is a cut off toilet bolt (I made the oval recesses for the toilet bolt with a Forstner bit). The bit hole is "zero clearance" which stopped the tear out as well as improved the dust collection dramatically and the bottom is covered with some scrap laminate that has a textured surface for easy sliding.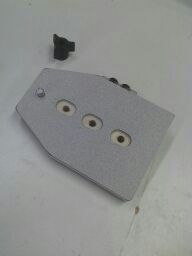 Depending on which way I orient the sliding guide pin assembly and which hole I use for the locking bolt I have a circle range of about 2 1/2" to a little over 28" (I will leave it in the first hole most often since that covers the majority of sizes I typically need) so I've ditched plans of making a second jig for smaller holes using my Bosch Colt plunge router. Also, if I ever need to make even larger circles I can just make a longer guide pin assembly.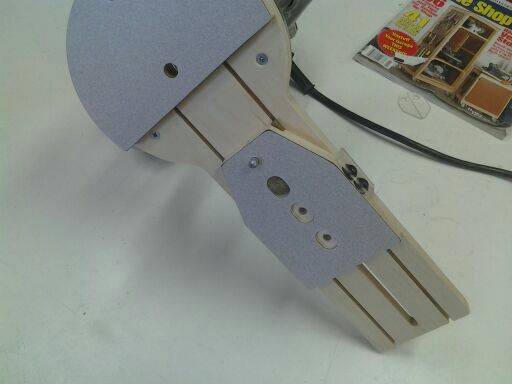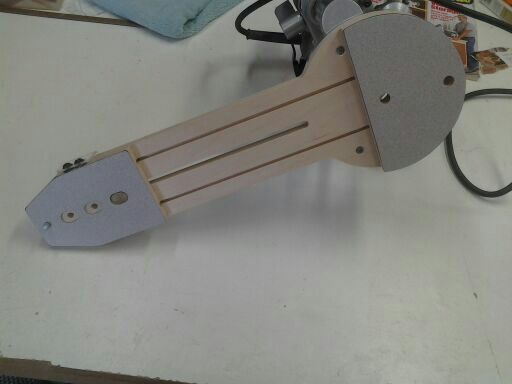 The guide system was made by cutting matching grooves into both pieces and gluing some 1/8" smooth 2 sides Masonite (hardboard) into the grooves on the sliding guide pin assembly. This was a great improvement as it locks very securely with no side play and the chattering has stopped which led to extremely smooth holes.
I'm sure some have noticed that this jig is much thicker than a standard sub base plate which caused me to lose some depth of cut however it reaches a little over an inch with the bit I'm using which is more than enough for what I do (I can gain more depth if needed by going to a longer bit). All in all it has worked out very well and I wish I had done it a long time ago!