All prices negotiable, but do not include shipping. I've got a lot of tools to sell, so please check back for updates.
Stanley #82 Scraper
Opportunity
-
$7.00 - SOLD
- What is an "opportunity" you might query? Looks just like rusty crap to me. Well, I was hoping you would ask. If you find yourself bored with turning the same old bowls, pen blanks, kitchen utensils, fish stunning bats, and wine stoppers, here is the opportunity to turn yourself the rest of this tool. Blank not included.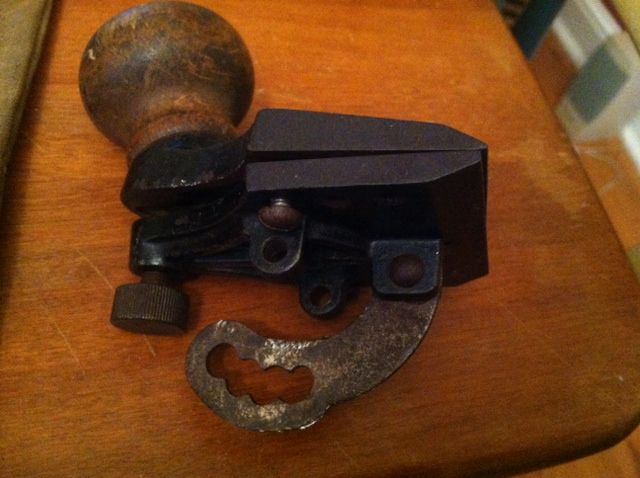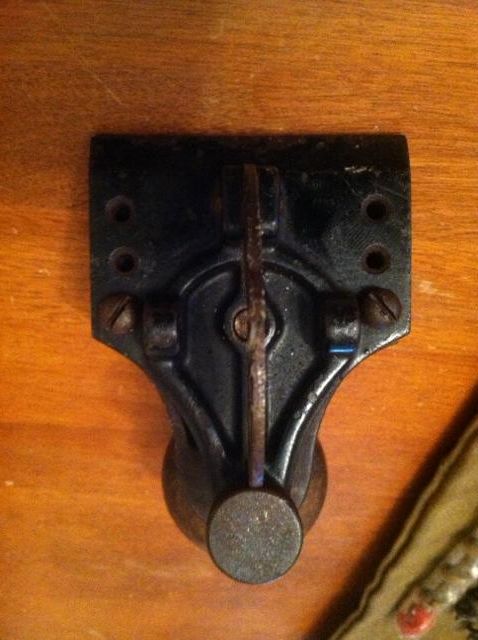 Stanley Defiance Drill - $8.00
- I defy you to find a better deal anywhere on a user-grade egg beater drill. It has two gears.
Miller Falls 2-01 Hand Drill - $21.00
- You'll just Miller Falls in love with this sweetheart of a drill. It's not mint, but complete and in nice shape. No bits are included in the sale, but I'll throw a couple into the handle before I mail it out so you can get the feeling of Christmas morning.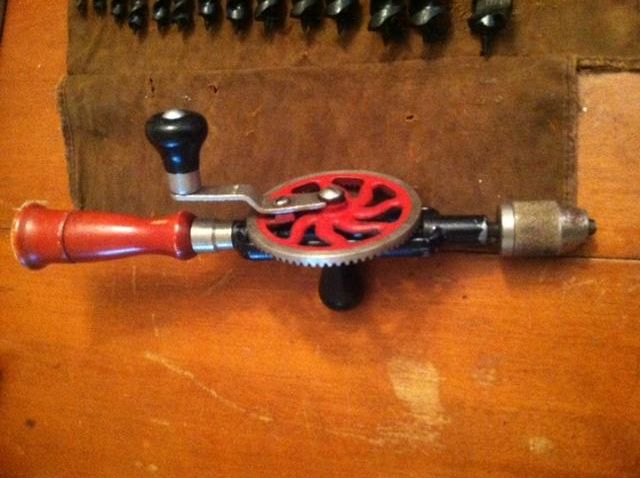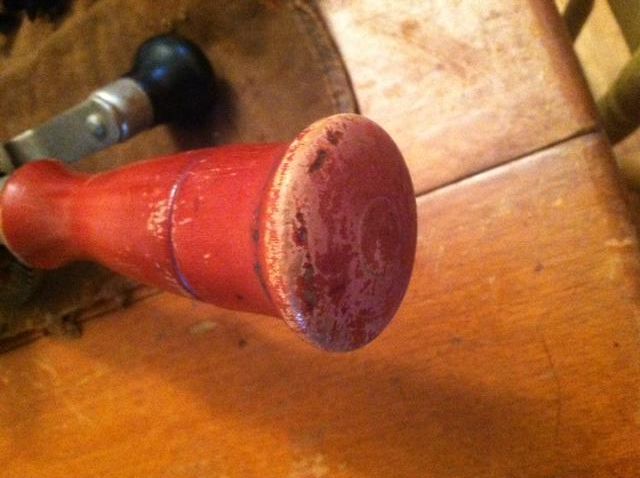 Yankee 2100 10" Brace - $40.00
- My first reaction to this discovery was "What in the Sam Hill is this carpet bagging hunk of junk out in my tool box?" However, Red Sox fans and Southerners a like will delight themselves with this brace. But please note, while in working order, the original finish on this tool will inspire in you a "meh" so resounding that the world will hear your lackluster enthusiasm. But it is a nice tool. I spent a little time with it, someone could spend more. Price is negotiable. I don't know what it is worth. $copious amounts of bacon.00 + $obama ruined my life.00 + $shipping.00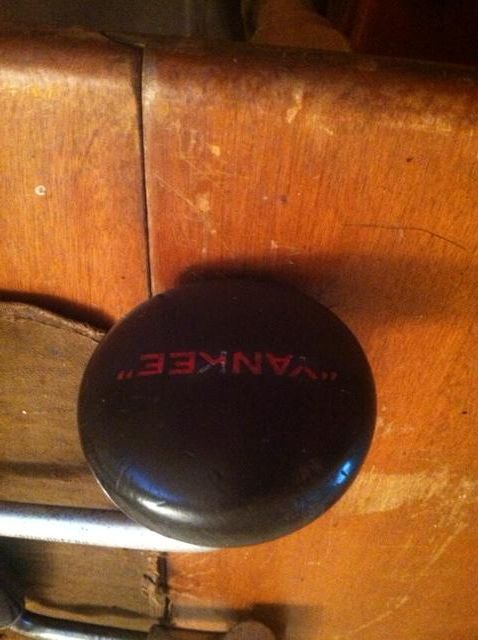 Lot o' Auger Bits - $ 45.00
SOLD
SOLD
SOLD
- When I brought this roll of bits home, I threw them in a pile on the floor by the front door and went to get a beer from the fridge as is the custom of my people. My wife soon there after indicated that they had a strong odor. I've been punched in the face a lot in life, so it took me a few days to notice, but she was in fact right. They smelled awful. So I washed the canvas thing in the sink with the same sponge I now wash the dishes with and that seemed to help. I think it is a complete Jennings 32 1/2 set but I don't know enough to promise. Included with that roll of bits is the other pictured random bits.