Discussion Starter
·
#1
·
So i'm brand new to Danish Oil, Danish Oil Finish etc. I put my first coat on (DEFTOIL Danish Oil Finish) my walnut console and I am currently letting it dry and wiping down any sweating every 10-15 min. However I'm curious. Is 2 coats needed? Preferred? I presume it's more durable if i do 2+ coats, I just don't want to saturate the wood TOO much. The guy at my wood shop said one would be enough but of course if i wanted i could put 2+ ...it was all just up to me.
I was doing some digging and read that you should wet sand between coats sometimes? I sanded this to 220 before this initial first coat. Everything seems smooth except for one part that I probably didn't sand very well on the inside. I can def. live with it but I'm curious about whether or not I should do a second pass. As well as WHEN i should do that second pass, and if i'll need to sand in between coats? Can you get by with sanding normally say at 320 - or does it HAVE to be wet sanding?
Any thoughts or insight would be appreciated. Thanks! I'm sure i'll have more questions as i go.
pics for ya...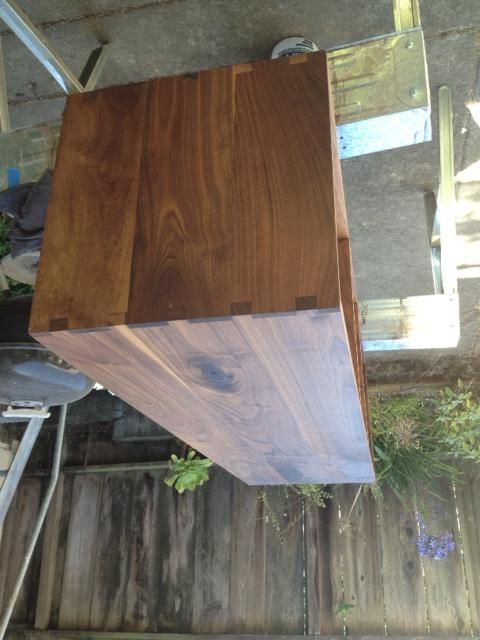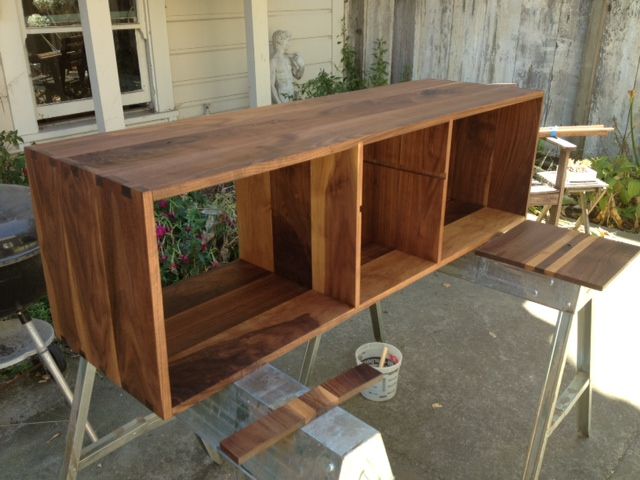 :thumbsup::thumbsup::thumbsup::thumbsup: