I have had little luck with this type of jig as well. Here is an alternative:
Buy a flange (plumbing department Home Depot, for example). You can use 3/8", 1/2" pipe, 3/4" or 1" depending on your desired hole size. Get a nipple to fit in. In mine I use pvc fittings and or pipe in the ends of the pipe to vary the size.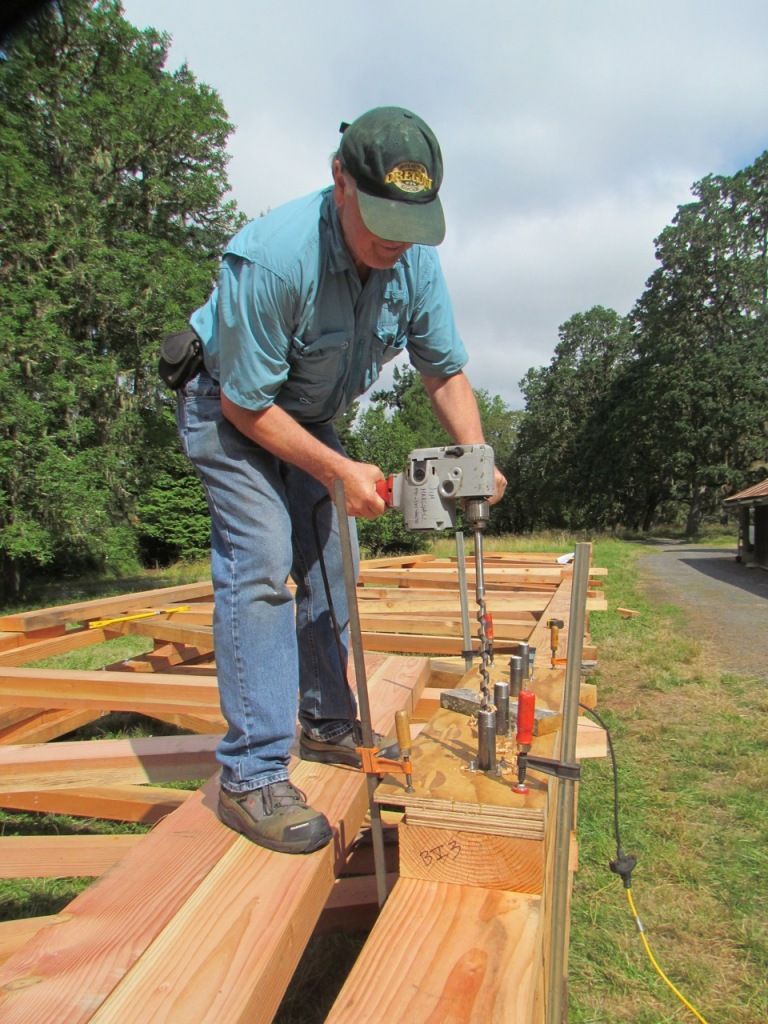 This is one I did for drilling a set of 3/4" holes in a bridge. The pipe size is these is 1". These holes went through up to five 4x12 pieces of wood.
Another way is to drill a thick block in your drill press and use it as a guide. Start the hole in your piece to center it, put in your long drill bit, slide the block down in place and drill.