I'm not a casework person, don't often work with ply, unless it is for veneer work in special furniture pieces. So, in short, not enjoying this job, but will be interested in comments from folks who are casework specialists. It is not my forte.
Start of with a parametric 3D drawing/assembly.
Following the drawings, build the base first and cut all the ply pieces at once, using the ruler on my table saw which is precise.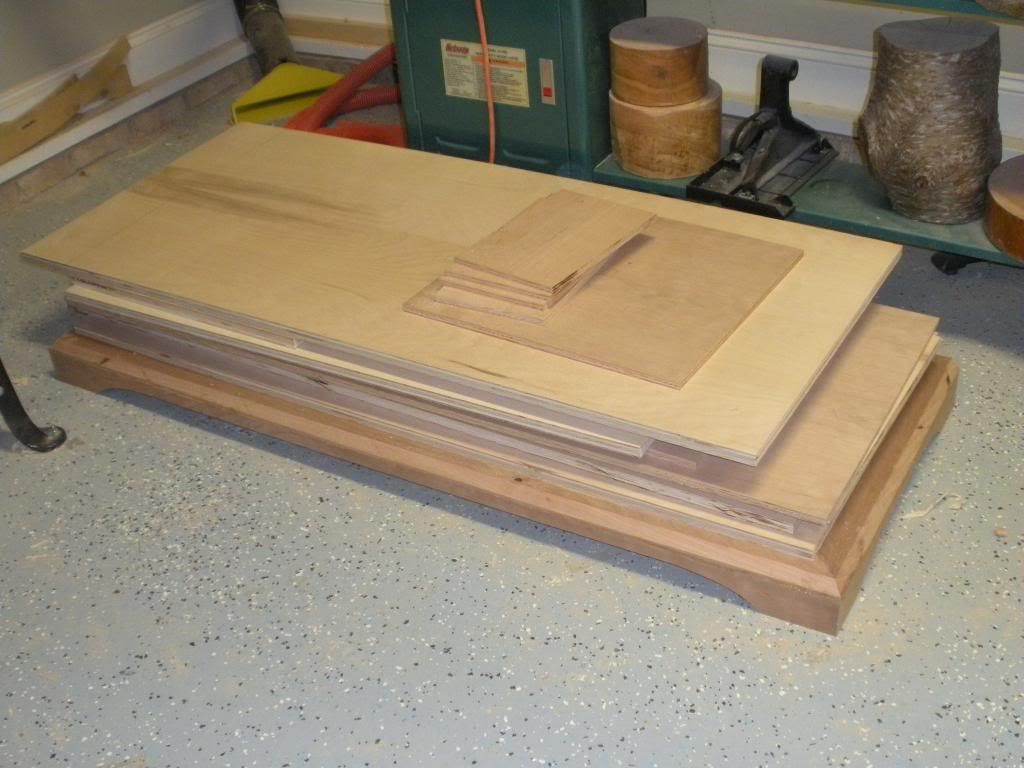 Use an old Oldham Dado stack and cut all the rabbets and dados for the bottom case ply parts. The dado cuts clean and accurate, I dial in with shims to around 0.002", based on the average ply thickness measured in a few places. Calibrate my ruler on the table saw fence to be accurate to the dado stack and again use only the table saw to measure.
The case bottom, top, dividers and sides are glued together, they fit like a glove, no fasteners needed, a few clamps. case shown below, after glue-up with preparation work starting for the face-frame.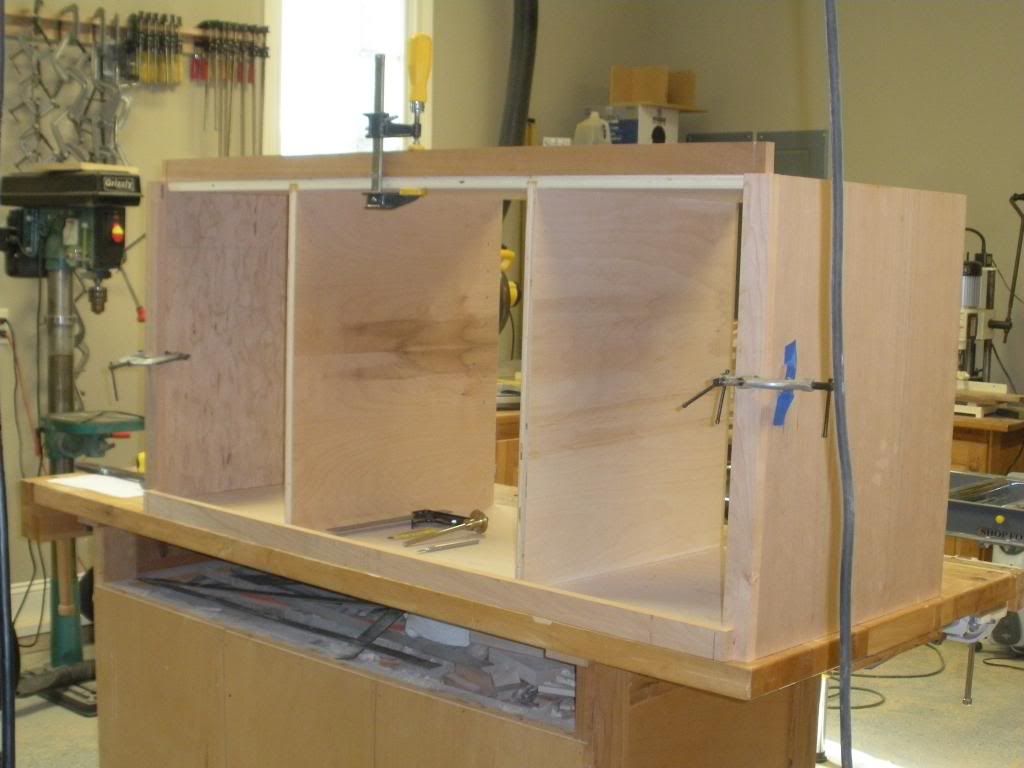 Start with the face-frame M&T. To be accurate, I use a pencil for rough cuts, then an Exacto knife to mark precise cuts and mark out my mortises. The face frame is measured directly off the case and the first tenon cuts are done on the table saw, using a standard combo blade. I also use a Starret combination square.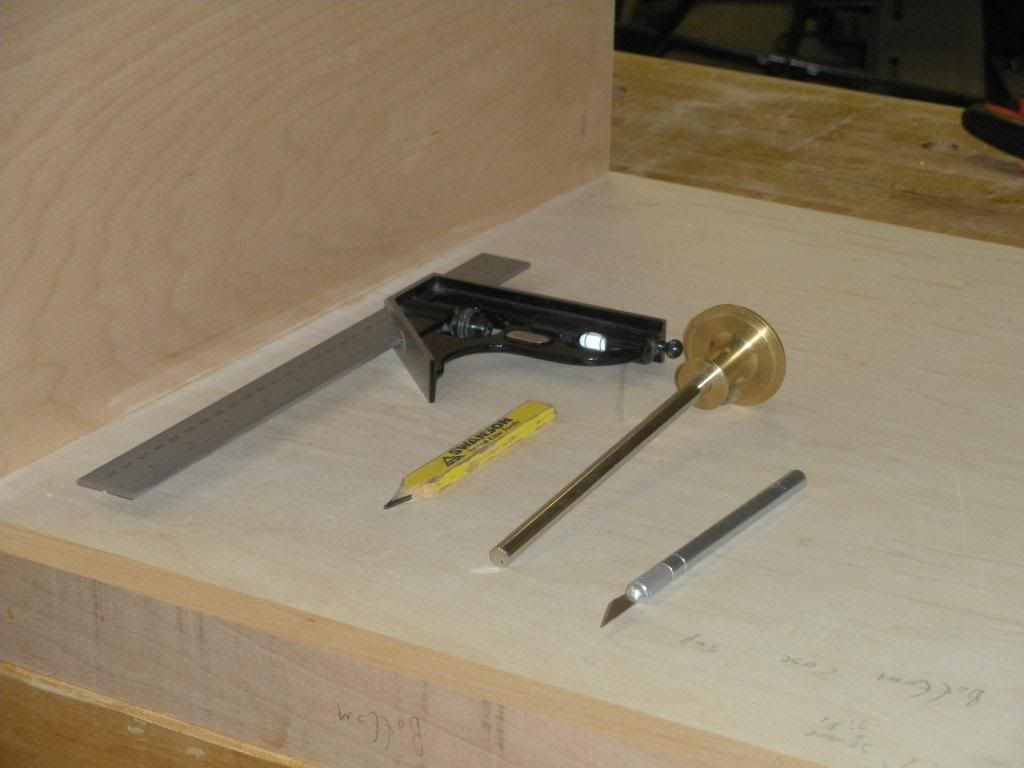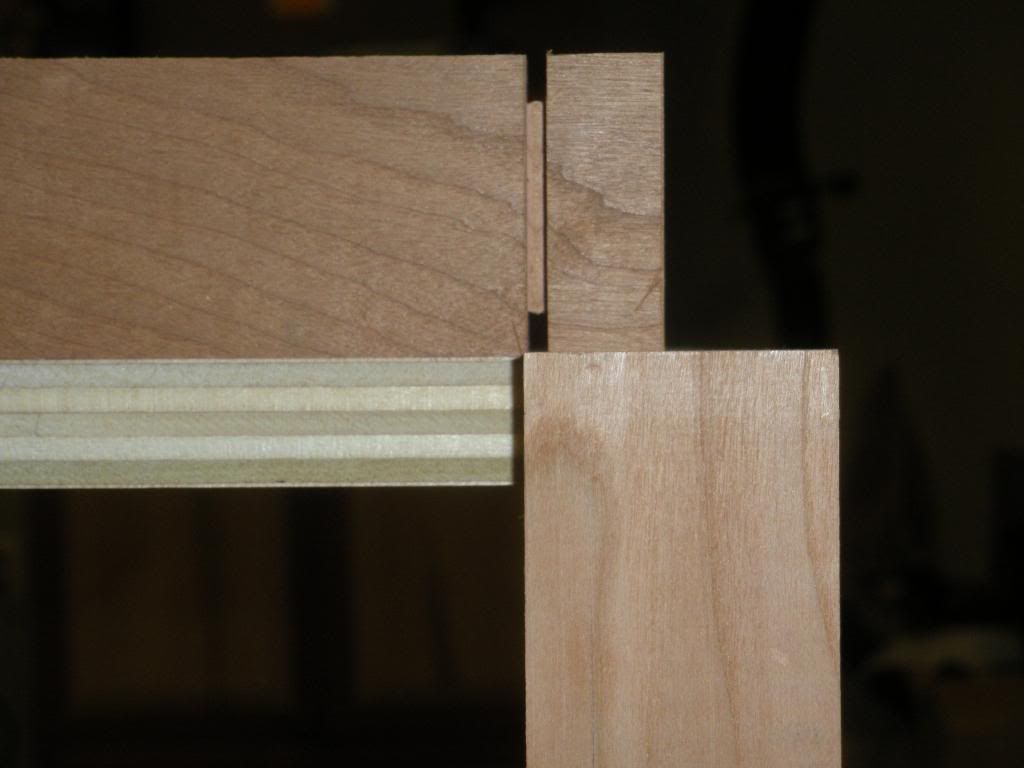 Mortises are cut on a hollow chisel mortiser and the tenons are cut partly on the table saw using a Shop-Fox jig, then to the bandsaw.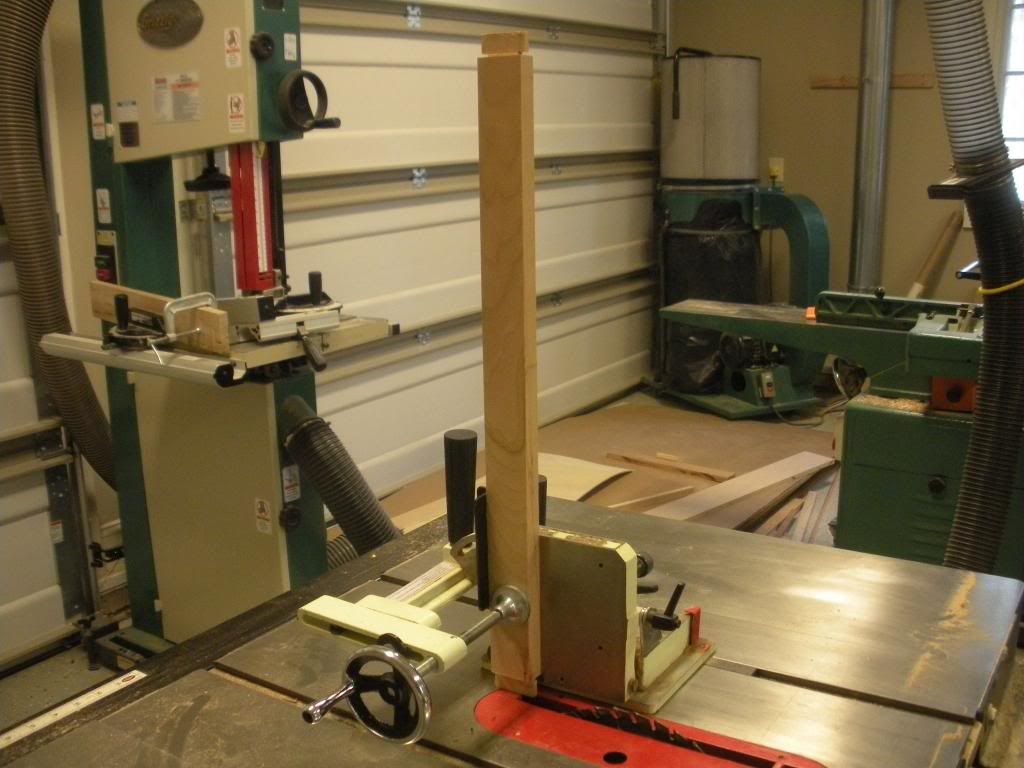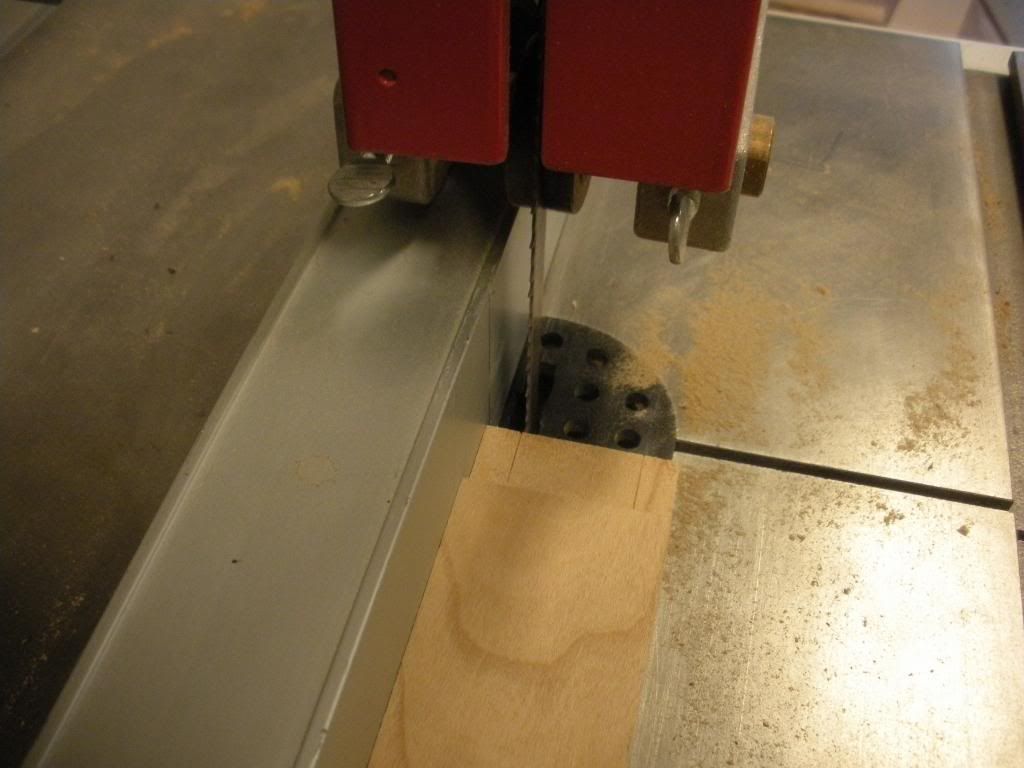 The face frame is fitted together dry using a light tap fit with a mallet and then placed on the case, everything fits, I'm out 1/64 over on one corner, no big deal.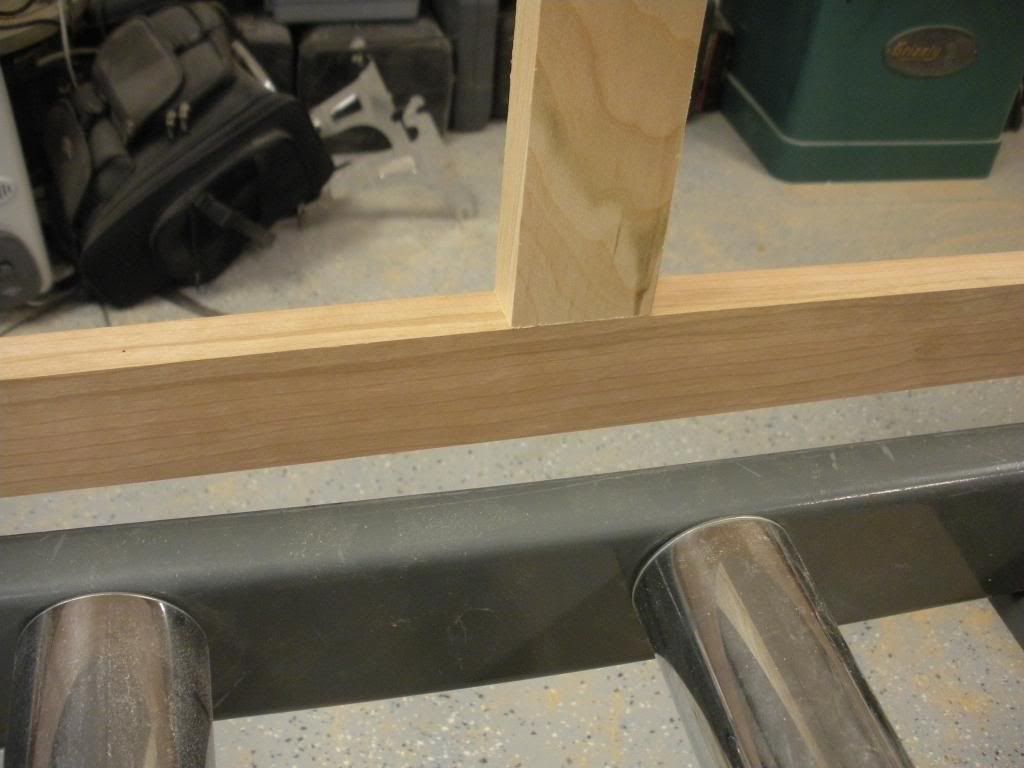 Face frame is glued to the case using lots of clamps and as a next step the filing drawer sides and fronts are milled. Still no screws, brads, or nails.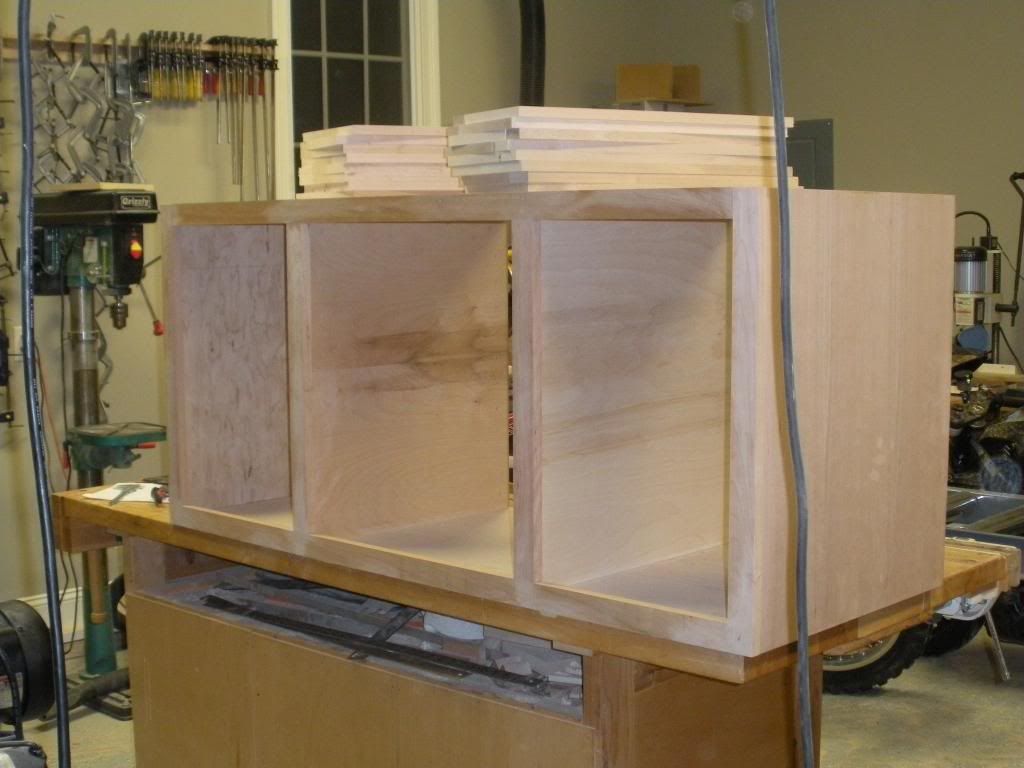 So far the case is solid as a rock, I have the back ready, but will fit that after I have fitted the drawers rolling out shelf and door, so I can get into the back if needed. Will be interested to know if those who fit Blum hinges and Accuride slides need access to the back of the cabinet, or do they do everything from the front?
More later.
PS. Interesting figure on the left case divider, there was a head as well, but it got cut off.