Discussion Starter
·
#1
·
I need some advice/help from the professionals on the site. Apparently I failed at flattening the material I was using to make my cabinet doors and now, when I hung them, I'm reaping the "rewards" of my lack of focus.
I have two doors for the cabinet. One door has a pretty decent bow in it from bottom to top, apparently. When I try to close the doors, the left door matches at the bottom with the right door but at the top, the right door is proud of the left. I have attached two pictures. my question is...how can I fix this even though i have it all finished and have put on multiple topcoats? I doubt I can truly "fix" the issue but I'm hoping to at least hide it when closed in some way to make the top of the left door closer to being even with the right. I have considered using a sliding barrel bolt that, when slid into place would prevent the top of the door from sliding back any further. really just looking for ways to make it appear as though everything is even when closed. don't really care how it holds together when the doors are open.
Any thoughts are greatly appreciated. as you can imagine, at this stage, this is super frustrating but I can only blame myself.
This picture shows the difference in the two doors: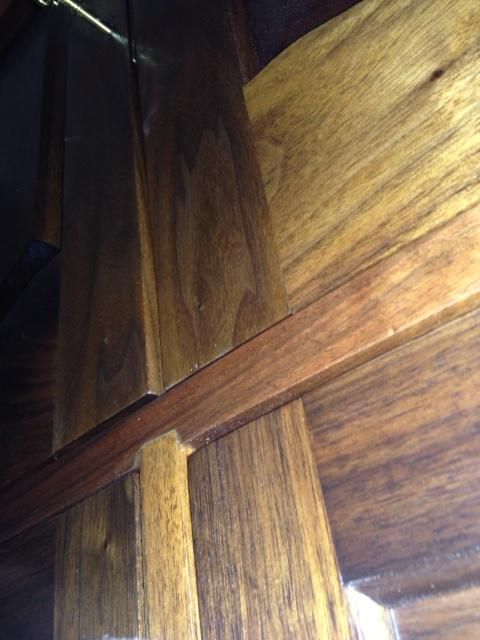 This one shows how they are flush at the bottom: