The blocks that the branches seem to be embedded in aren't solid wood blocks, look at the grain were the 3 visible faces meet. Vernier? Maybe folded?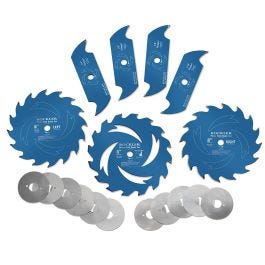 Fold a single sheet of plywood into a neat, seamless box with just four cuts—non-stick coating protects against pitch buildup and corrosion. Use the easy Rockler Miter Fold Dado Set Calculator to see which blades, chippers and shims you need for the material you are using.

www.rockler.com
Not sure how that relates to the branches.