Discussion Starter
·
#1
·
i'm a consumer with my first wood project. i have a 1" poplar table top finished with 4 layers of polyurethane. i was attaching table base which required A LOT of screws at specific areas. i'm pretty sure that every screw (10?) except the last one are NOT between glued boards. the final screw (!) just so happened to be needed between two boards. you can tell by the grain difference (black vs coffee). it was late and i was tired so i put the screw. table looks OK. it goes 1 cm deep and the table thickness is 2.54 cm so 40%. my question - will there be splitting in the future and can i do anything to stop that from happening? this screw is near an area of the desk that will be used a lot.
i have not made up my mind if i want to use the inward cut for my body (to come closer to the desk) to support my arms or turn it around and put a monitor arm there (box of measuring tape is where i'll put the monitor arm if i go that route).
i won't repeat this mistake again. thank you!
photo of the screw. it goes 1 cm deep into wood that is 2.54 cm thick (40%).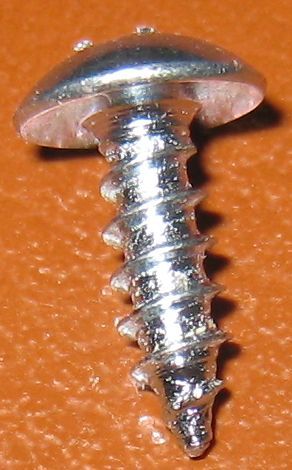 photo of the hole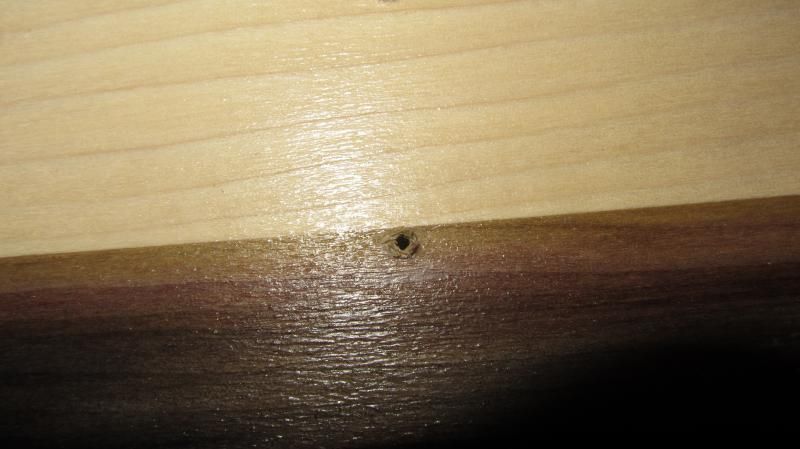 zooming in the hole. i'm guessing the wood boards are glued with gorilla glue. the hole was made 2 weeks after gluing and 1 week after the finish was cured.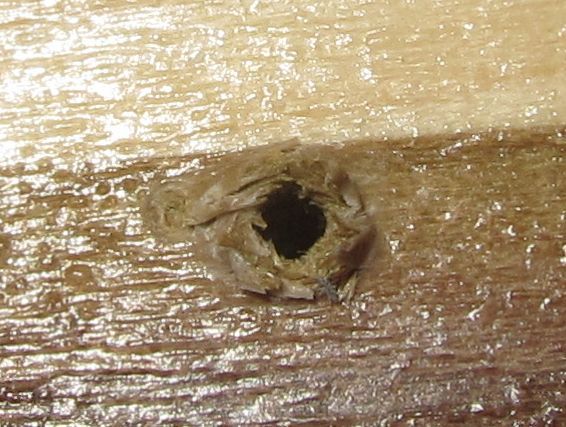 the screw hole is near the semi circle cut. you can tell by the dark and coffee colored grains being next to each other.
the measuring tape is where the monitoring arm will be C clamped if i go that route. will putting weight at this portion damage the wood board?
photo of the desk as a whole. i don't see any signs of splitting but i hope that will be true 1 year later!
next time i'll get a more simple table base with less screws!
thanks again!