Discussion Starter
·
#1
·
A few years back, an interior designer who brings us work from time to time, asked us to further 'decorate' her client's foyer. When we left the job, it wasn't painted so I hadn't really seen the end result. (I recently sent my son back there to grab a few shots for us ...and for a post).
Central to this foyer were a pair of 'mirrored' staircases. Though good looking in their own right, she wanted to raise the bar even further so we faced the adjacent walls in wainscot.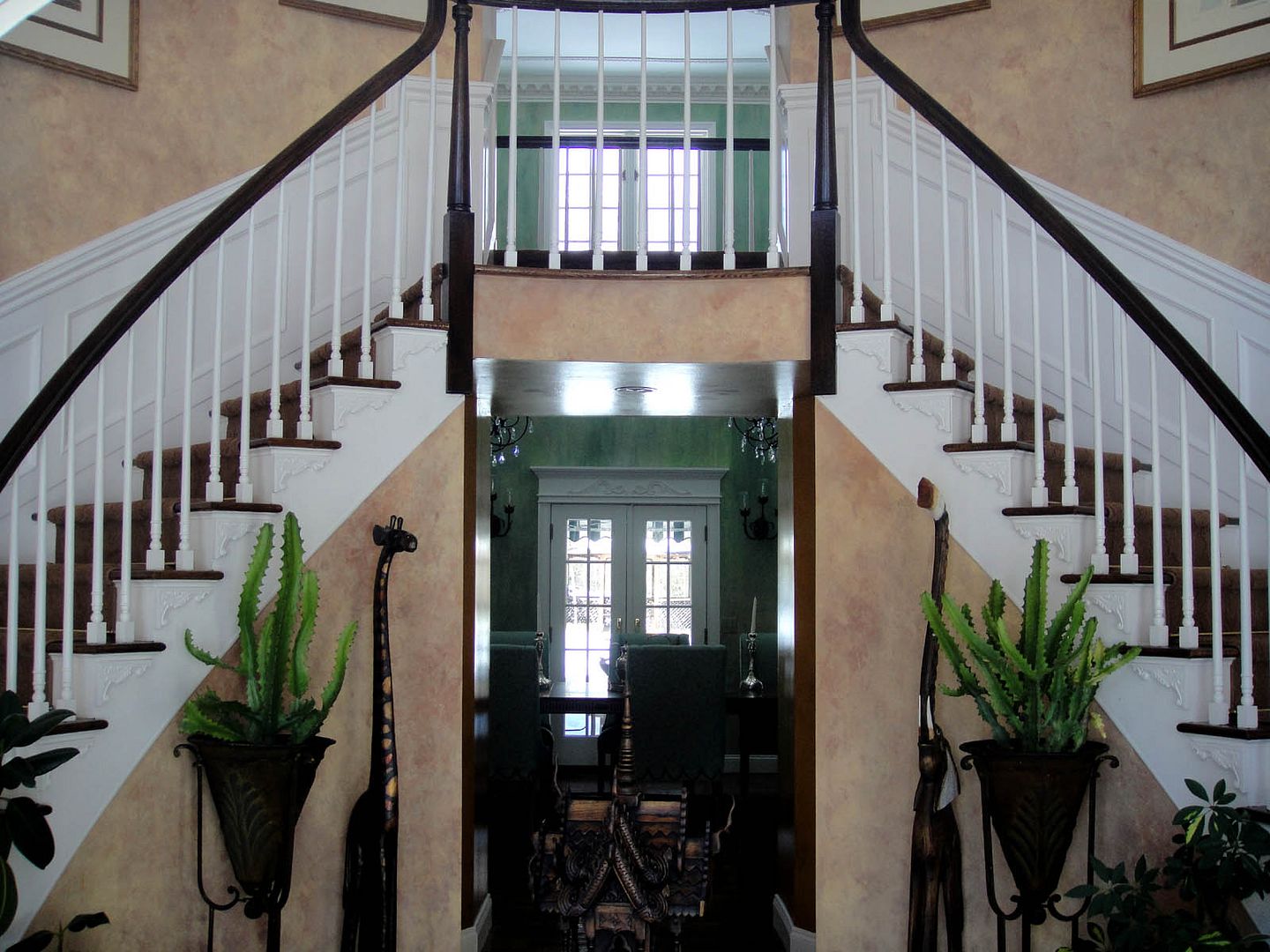 Every time I see one of those old movies filmed in the interior of a 'grand estate'... I'll sometimes see hallways with arched ceilings that have been paneled. It is a look that kills me. Absolutely cool looking. Hardly anyone builds this way anymore.
And then an opportunity showed up (albeit, on a more humble scale AND these passageways were arched already... but I enjoyed paneling them anyway). We paneled and wrapped casings on a pair of these passageways (and built the wainscot) using (man-made) flex moldings. They are available with matching profiles to popular, straight-run moldings where I live. Since it was a paint job, we simply applied frames to the walls and ceilings (which became the panels). This also made the project more affordable.
Having a few photos of this work would help convince others to consider it.
Russell Hudson /
http://www.hudsoncabinetmaking.com/