Discussion Starter
·
#1
·
If you read the article I posted here:
http://www.woodworkingtalk.com/f27/router-table-modifications-using-lock-miter-bit-51586/
You saw me end up making a rather small box for which I had no set plan to use when I made it.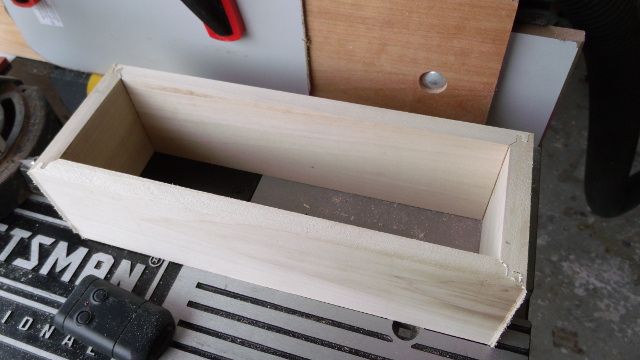 Well I got to thinking about it and remembered that special tool my wife had gotten me for Christmas.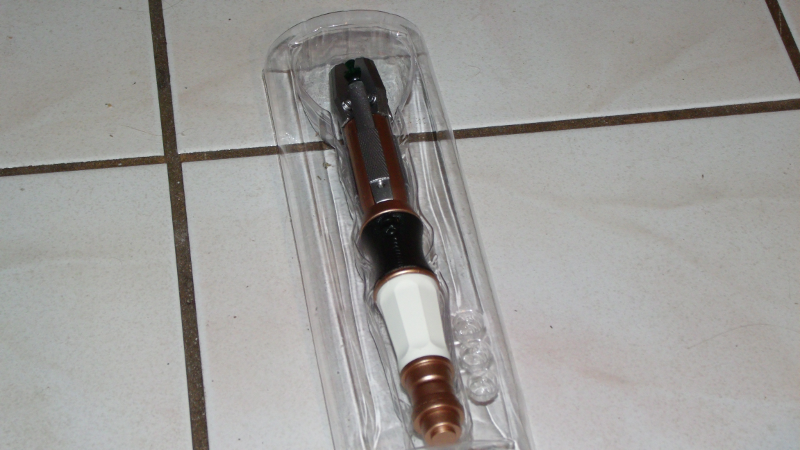 Yes friends you are looking at my very own Sonic Screwdriver from Doctor Who.
It became apparent that my small test box was the perfect size to create a permanent display for my most prized tool!
So after doing some additional machining to the box, adding a half lap jointed top piece, and using some sky blue dye (it looks green in the photos, but its really blue) followed by 5 coats of rattle can spray lacquer and lots of between coat sanding with 800 grit wet/dry paper, I ended up with a nice display case that can be hung like a picture or simply set up on my desk.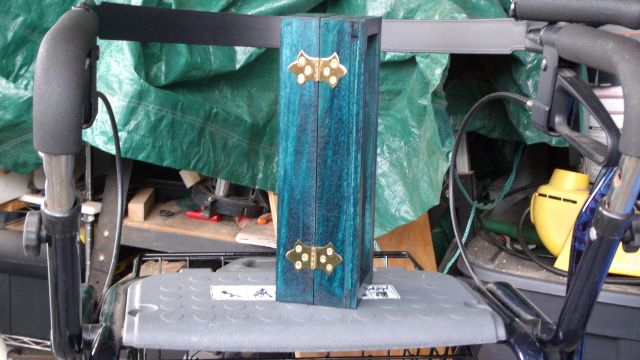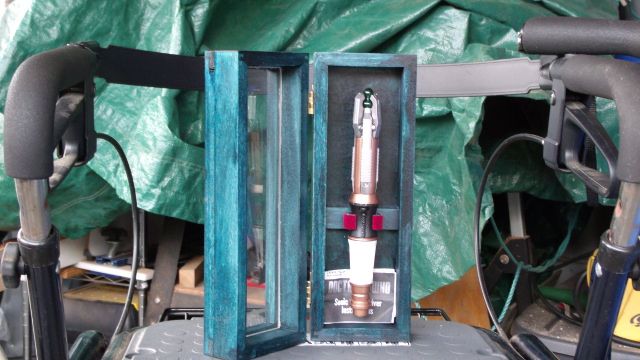 The wood is cheap 1/2" Poplar that I had on hand. The front uses 1/4" Lexan (also from my pile of past project left overs) for its ability to remain clear and not get hazed over. The clamp holding the device is just one of those spring clamps for holding paint brushes on the wall that I added a strip of "stick on" red velvet jewelry box liner to. Lastly, I used hinges that simply screwed to the outside of the box to give it some style.