Senior Member
Join Date: Dec 2006
Location: Vermont & Maine
Posts: 1,967
My Photos
My turning documentary
---
Thanks to all of you who have answered my posts.
I thought I'd share my journey so you can get a laugh and maybe give me some more pointers.
First off lets look at the shop and the equipment we're using.
I say "we" because I'm doing this with my good friend, Billy.
Neither one of us has ever done anything like this before.
So this is what we refer to as "hill-billys shop class"
The two most important tools for turning bowls are a band saw and the lathe.
First the band saw
Our fist discussions were geared towards trying to be "green" and not drain the grid any more than necessary. So Billy came up with the idea of converting a treadle sewing machine into a band saw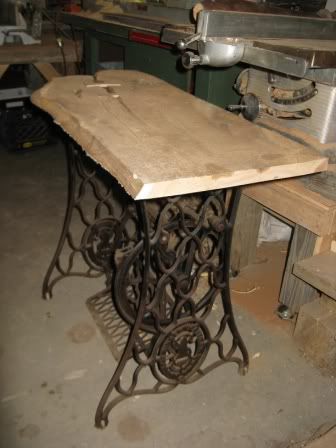 That quickly got ruled out when we actually "fired up" the tradle and realized you need to be coordinated to do this.
So Bill donated this for our first upgrade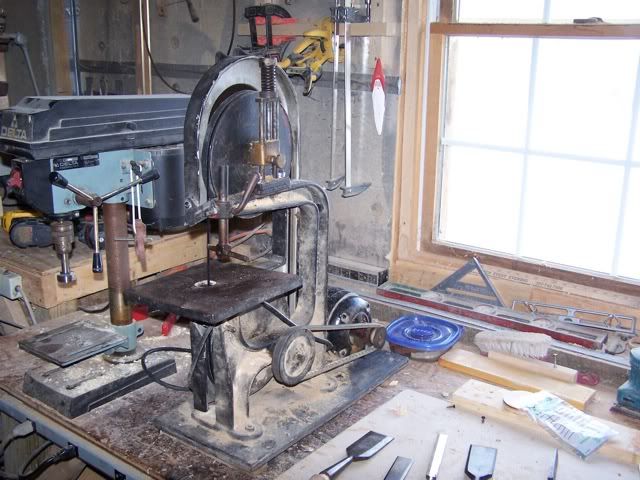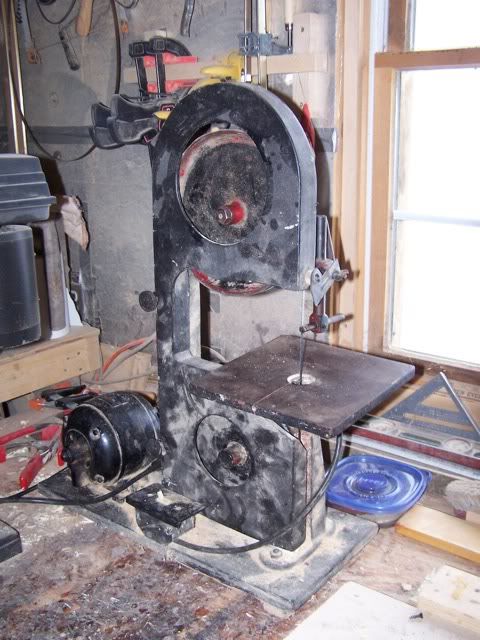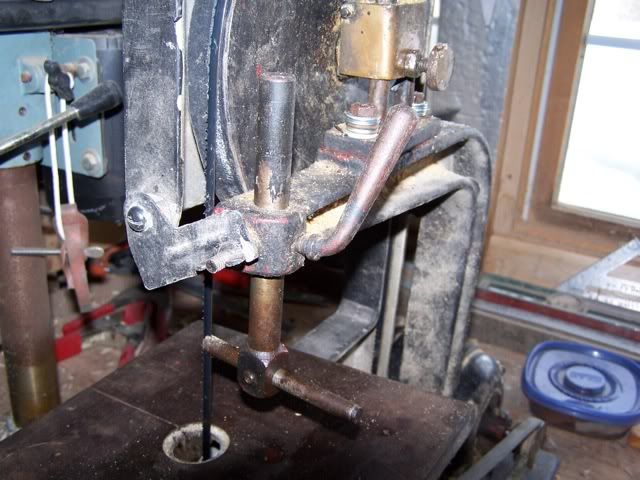 ....and of course it has a brand name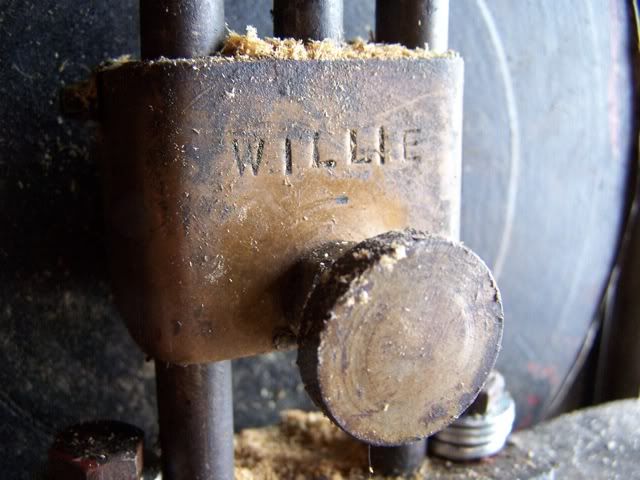 A new blade, some tweaking here and there and it worked like a champ
So, I'll be back later with pic's of the lathe......
---
Learning more about tools everyday
Senior Member
Join Date: Dec 2006
Location: Vermont & Maine
Posts: 1,967
My Photos
Okay I'm back to show you the lathe.
First the history....
Another friend of mine bought an estate sale and asked if I had any use for an old lathe.
I'd always thought that would be a cool thing to try so I said sure.
We brought it into my garage and I set it up but had no clue what I was doing.
So I talked to Bill who has a friend nearby who does bowl & spindle turnings for a living. He said he'd be glad to take a look at it but he's an hour away.
Sooooo we schlepped this thing up to Billy's shop and set it up and invited Robbie the Professional to come have a look.......
This is what he saw.....
Rockwell/Delta/Homecraft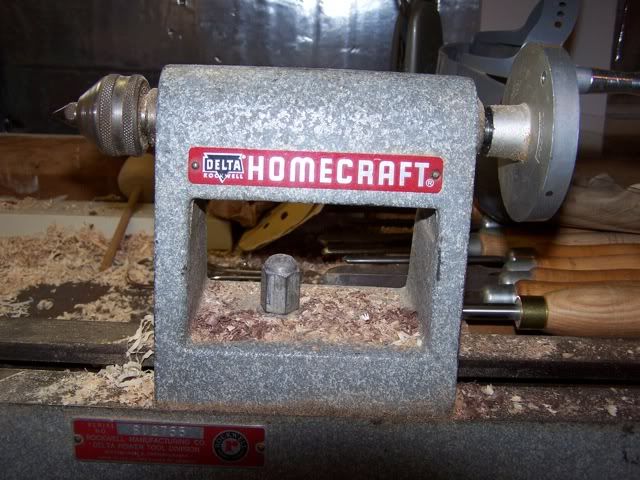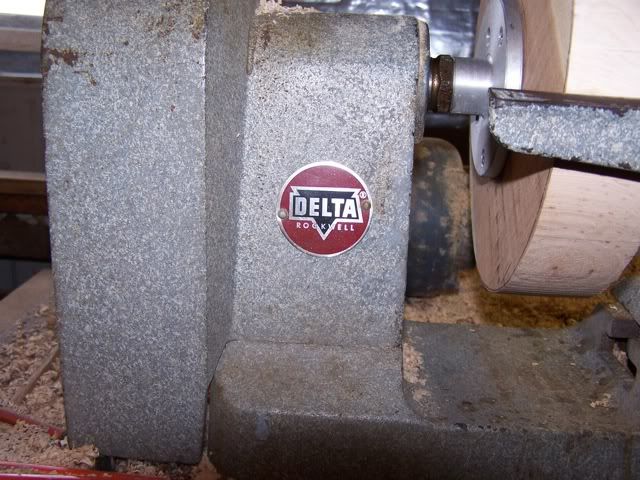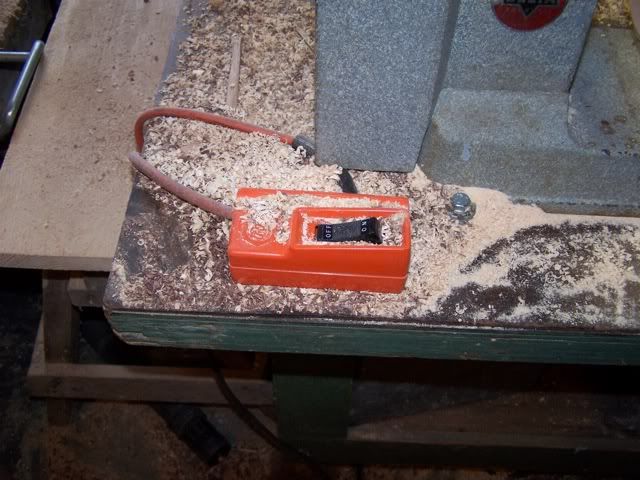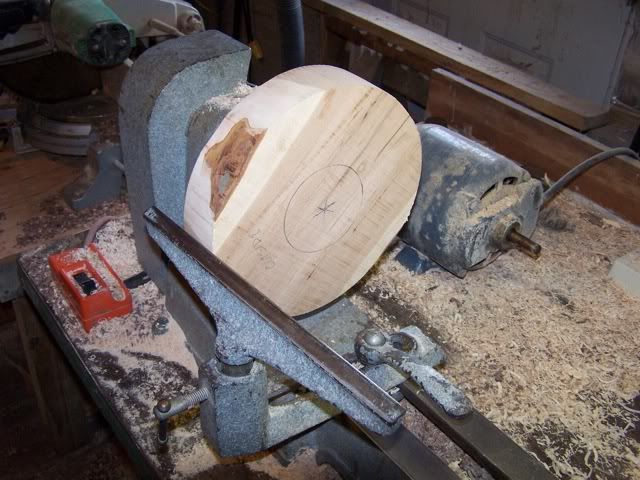 Smooth running 1/2 hp with variable speed belts......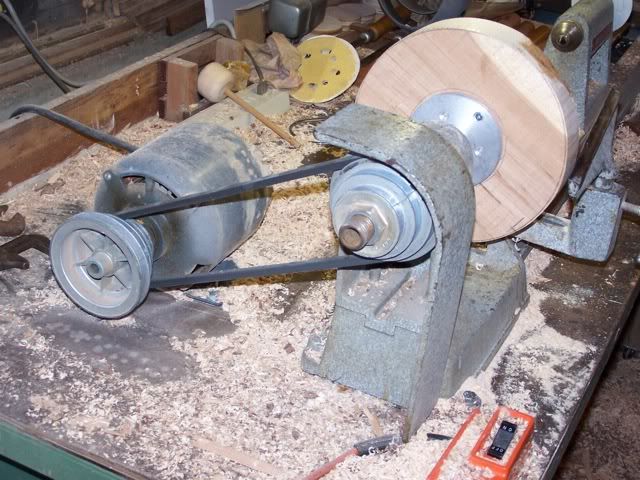 So we now have a band saw and a lathe....to be continued
---
Learning more about tools everyday
Posting Rules

You may post new threads

You may post replies

You may not post attachments

You may not edit your posts

---

HTML code is Off

---