Junior Member
Join Date: Jan 2011
Posts: 3
My Photos
If your back pain is severe or does not improve after three days, call your health care provider. Back pain in young people is often due to distortion in the rear. Back pain is very painful for all seniors. If you want to stay away from him, then take the heat evenly at least half an hour.
Senior Member
Join Date: Nov 2010
Location: I went back to my private Idaho
Posts: 2,321
My Photos
Quote:
Originally Posted by Brink
S1-L5 herniated disc w/ fragments...felt like a hot poker in my left buttock, pain in the left leg, weak ankle, numb foot. Has a discectomy and the bones trimmed on Nov. 15. I could feel the knit in the little socks the hospital put on me while I was in the recovery room, perfect results. I went in at 6:30 am, walked out at 4:00 pm ( I chose to lay there an extra 4 hours). I stayed home for a month, then went back to work as a construction equipment mechanic, on light duty. By the end of January, I plan on playing basketball. For my situation, surgery was the best move.
I'm all fixed! Saw the surgeon last week, and he gave me the OK to resume all activities. Went to the gym last night, played in 3 basketball games. Played like it was my first time, it was really pretty ugly. But, the off the dribble 18 foot jumper I sank near the end was worth it. Muscles I haven't used in a long time are sore, but that's OK.
Senior Member
Join Date: Nov 2010
Location: Texas
Posts: 1,007
My Photos
I feel for you, I had back surgery about 5 years ago, my right leg and foot is still numb with a sharp pain every once in a while, but I can walk, I am thankfull about that.
I wouldn't wish back trouble on anybody
phi zappa krappa
Join Date: Feb 2011
Location: Rochester Minnesota
Posts: 7
My Photos
Have read these posts, but don't have a specific person I am directing this comment at.. Personally, I'm passionate about healthy eating and lifestyle, I eat all organic, and local free range meats, dairy and poultry and have eliminated sugar, any processed foods whatsoever as well as refined carbs. I grow my own sprouts and wheat-grass, juice at least twice a day, bike almost everywhere, exercise and rarely drink(watching my friends' make asses of themselves helps with that). I don't say this to gloat, but if people are looking for a radical change for the better, these are the kinds of things it will entail. It's never too late so just remove that negative thought from your head and replace it with " I can - I am going to change". I'm sure you all know you are what you eat, but in this day and age I think people forget something that is so simple. SO, as for lower back pain, upwards of 75% of the weight of the upper body is supported by the water volume inside the fifth lower lumbar disc. Imagine having two cinder blocks sandwiching a whoopee-cushion(sp?), what happens if you let the air out of that bad boy to the point of the two adjacent blocks forcefully coming into contact..? I just made that up so I don't expect a medal for my awesome illustration, but that should give a decent visualization of what is going on in your spinal cord when your inter and extra-cellular water levels have been depleted. You should SLOWLY increase your water intake over a ~2 week period to about 1 oz for ever half pound of body weight(maybe more, maybe less- Listen to your body). Furthermore along these lines, anyone who suffers from peptic ulcers should do the same. If you have either of those or both, and also suffer from hypertension, which has NOTHING to do with HDL or LDL levels in the way your MD would have you believe, do the same. Hypertension is caused when the inter-cellular water is exhausted, so the body increases the pressure in the veins to 'squeeze' the extra-cellular water into the cell membrane.) Cellular water retention is one of the most basic needs of nearly all living organism and yet chronic cellular dehydration is one of the biggest misdiagnosed and untreated epidemics of our time. If doctors(a term I use loosely, more like big pharma propaganda puppets-not all, obv) would simply tell people " Drink more water, eat real food - mostly raw plants, exercise, stop sitting on your ass all day and never eat fast food again" the epidemic of obesity would vanish. I really am passionate about this because the information is right in front of EVERYONE'S face. I know some people can claim ignorance, but at some point that seizes to become a reason and morphs into an excuse. I truly try to help people with lifestyles and diet choices, but honestly, most people don't want to hear it. We live in an illusory world where people would rather blame something that look at the systemic problem, the REAL cause. Well, if i have learned one thing in my short life it's that I don't trust anything I've been told until I can prove it to myself, with facts and testament, computable evidence that cannot be manufactured or wished into existence. I know I took a round about way of saying this but, but for the love of science, take the health of you body and mind into your own hands. For heaven sake, I don't even want you to listen to me! If something I said is the catalyst to a change you will bring about on your own... awesome. . What I REALLY wanted to get across with all this rambling is that THERE IS ALWAYS A ROOT CAUSE, don't look at the surface, you have to heal from the inside out. If one can employ simple critical thinking to these tasks at hand, the answer will manifest in such a simple light, you will wonder how you didn't understand it before. I might catch some static for this post, but for all intents purposes, you will not get this information from your MD and I think it needs to be more widely known when something as simple as water can heal so many ailments. Our sick-care system would shut down if people were in tune with any number of simple life truths that need be conquered if what you seek is total mind/body enlightenment.
**I am not a MD and this is not intended to treat or prevent any disease. However, since water is not a drug I can give advice on its use(ask your local municipality how they get away with the mass-drugging of people with a toxic waste called fluoride). If you suffer from the aforementioned ailments try a simple slow, gradual increase of, preferably reverse osmosis treated(non-fluoridated, non-chlorinated), water.
---
Arguing on the internet is like competing in the special olympics...
even if you win, you're still retarded.
---
Last edited by MNDrums; 03-02-2011 at

03:42 PM

.
Really underground garage
Join Date: Aug 2010
Location: mnts of Va
Posts: 2,552
My Photos
That was a decent enough post MND......and agree on the,"you are what you eat" aspect of it.I will say however,from one who has worked in the construction biz for 40 or so years that,at some point water isn't enough.Meaning.....after you've drank yourself stupid,it gets old.

My twin,middle boys are proffesional soccer players....and they concur with above.At some point water just ain't gettin it done.But theres a huge gap between water and so-called energy drinks.To which,I can't really comment?They do spend an inordinate amt of time in the weight rm in an overall fitness sort of way......I think its in some ways how an individual processes the intake,makes up their ability to "go beyond".IOWs,what works for one may not be adequate(sp) for another when stressed.Just spitballing,do appreciate your input.

Yoga is working.BW
---
Last edited by BWSmith; 03-01-2011 at

05:21 PM

.
Member
Join Date: Jan 2011
Location: central michigan
Posts: 60
My Photos
Like you I have used and abused my back all my life like I was invincable. A year and a half ago I had surgery on mine and don't regret it.My advice (as a nurse it is also the only legal advice I can give)go back to your Dr and have him set you up for an MRI to find out what is really wrong before jumping in any direction.Afew months ago myself and another nurse both went home with back pain from one pt. we should have assisted to the floor.My back isn't as good since. I've got to mill logs instead it is safer for the back. Take it easy for awhile and I hope you are back to normal shortly
phi zappa krappa
Join Date: Feb 2011
Location: Rochester Minnesota
Posts: 7
My Photos
Good to hear! I didn't mean to sound like you et al should just drop everything and drink water. The reason I kinda started to group a few things into the dehydration aspect of it because chance are if someone was to suffer from one, they might suffer from them all. If someone has explored all the 'western' ways of treating their illness and have yet to come to a satisfying level of comfort, I would highly recommend trying this. It's no coincidence that the rate of HFCS, caffeine, and artificial-die laced soda intake has sky rocketed in near direct proportion to the rates of things like CHILDHOOD type 2 diabetes. Same goes for things like tea, coffee, energy drinks, alcohol and fruit juices. People are using the allocated time to drink scientific concoctions in leu of the one true fuel our body needs; real nourishing healthy water. As for the comment about sports drinks, you couldn't pay me to drink that garbage. I know 'athletes' love that stuff, but then again I watch people buy what they see on tv all day long. My rule of thumb, I don't buy things that have to be advertised, because chances are it's BS. Gatorade high performance X10 mix this, and enhanced HYDROboot electrolyte horse s*** that. Gimme a break, drink some WATER for crying out loud. There is a synergistic affect that takes place in the body when you can harmonize all the systems that keep you alive and functioning. Call it Chi, call it Qigong, call it finding your life blood, but those who have found it and utilize it, understand it, and those who do not, cannot. BTW regarding these kind of things, I think we can learn more from ancient, archaic methods than we ever could at Pfizer and Merck. Anyway, chances are the average person who works construction has a terrible diet! It just goes with the territory. A lot of people are in that same boat and I wouldn't be surprised if one's body took quite a beating during those tough years. BUT!... Our bodies have an absolutely awe-inspiring ability to heal itself. Learn about the Gerson Therapy, a cancer treatment so successful it's ILLEGAL in the United States - Now that's powerful stupid. All I was saying is I'm sure someone here has been fed that line by their doctor saying well we just don't know what to do we can prescribe you this and get you on that, but it will still be there. What do you think is the best kind of patient(customer) there is? ONE THAT KEEPS COMING BACK! So if anyone reading this was that person, say 'to hell with that I'll do it myself', because I don't know about you guys but if I want something done right, I do it myself.
---
Arguing on the internet is like competing in the special olympics...
even if you win, you're still retarded.
---
Last edited by MNDrums; 03-02-2011 at

03:41 PM

.
Old School
Join Date: Jul 2007
Location: So. Florida
Posts: 24,027
My Photos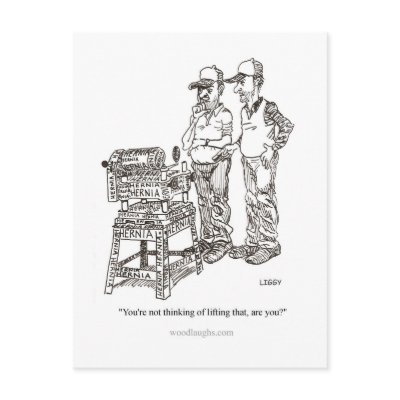 .
| | |
| --- | --- |
| The Following User Says Thank You to cabinetman For This Useful Post: | |
Really underground garage
Join Date: Aug 2010
Location: mnts of Va
Posts: 2,552
My Photos
C-man,that right there is so dangerously funny...its beyond words.
Senior Member
Join Date: Nov 2010
Location: Texas
Posts: 1,007
My Photos
Posting Rules

You may post new threads

You may post replies

You may not post attachments

You may not edit your posts

---

HTML code is Off

---