What router bit to add more detail to basic mitered box
---
I have been only rounding the edges of the boxes I make. They are basic square boxes with 45 miter cuts joining each of the 4 sides. Looking for something that makes it more three dimensional if you get what I mean. Is there a router bit I can use to add more detail in the box?

I was considering using door and window trim because the detail is already cut in the wood. How do you think that would work?
Got any pics of the boxes you make? The first bit that comes to mind is a beaded bit. Basically a roundover set deeper to leave a bead. Maybe an ogee if you have room.
Senior Member
Join Date: Jul 2014
Location: Midwest
Posts: 1,853
My Photos
Many router bit suppliers out there that have a multitude of design bits - both 1/4" & 1/2" shanks, that may satisfy your needs. Consider going on line to see what may strike your fancy! Also look for a "router" book that has the basic information on style/shapes, and how to use bits in a combination of designs. Be safe.
Here is a picture of the box. The two halves are identical using 1/2" thick wood for the sides and 1/8" birch plywood for the top/bottom.
The only bit I've seen add some depth is the jewelry box bit set that Mlcs has. I was wondering if there was anything else like that because I don't like how square my box looks now.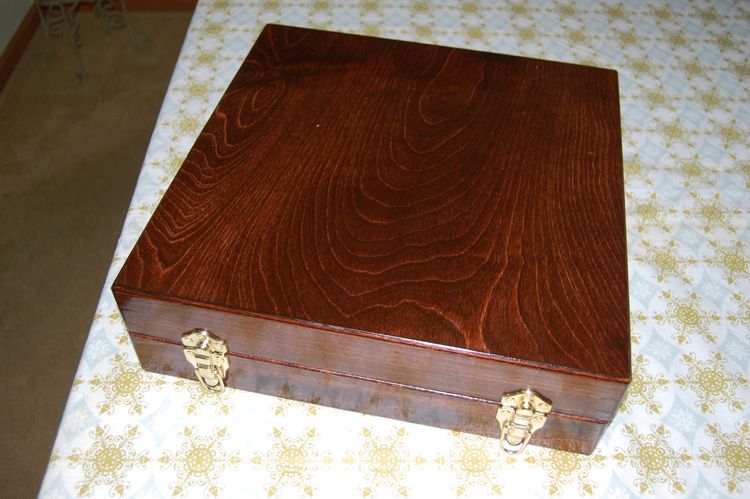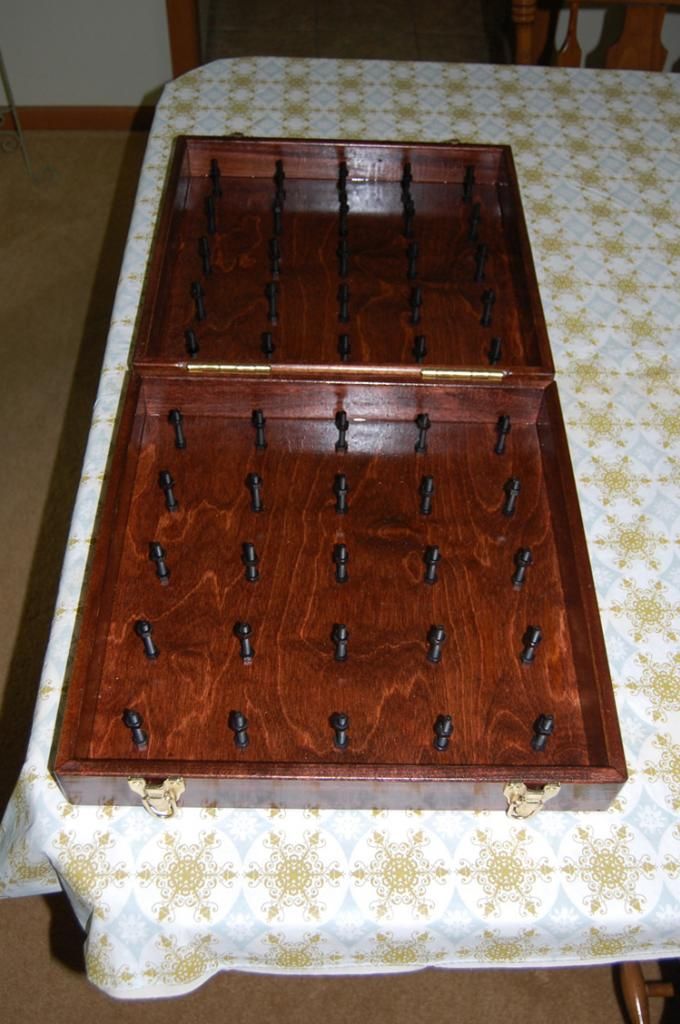 Do you think a door frame bit would work well?
A mitered door frame bit would work. You'd need thicker sides. You'd also need a good sized router and router table to push that much carbide. Also, think about how you'd mount your latches on the face of the profile.

I'd start simple and small. Look for small profile moldings at your local yard. Add one at the top and one at the bottom around the perimeter. I'd use 2 different moldings although you could use the same for both. This would still leave you a large flat area for ease of hardware installation. Here's a random millwork chart I found online with some smaller profiles circled that should work for something like that.

If you're comfortable with a router, you can make your own small profiles and add them on to give it more detail.
Very good idea. I will have to try with positioning the small millwork.

I was also thinking of cutting each piece on an angle on the table saw so it has the appearance of going inwards toward the opening of the box. Then maybe small trim on the bottom would really make it look good.

You are right about the strength of router needed to cut those door trim profiles. Thanks for the tip to start small and add the simple detail.
Senior Member
Join Date: Aug 2012
Location: British Columbia, Canada
Posts: 3,222
My Photos
Some of the smaller lumberyards will give you a deal on molding shorts they have accumulated, you can build unique profiles with stock material.
---
"Everything we hear is an opinion, not a fact. Everything we see is a perspective, not the truth."
― Marcus Aurelius
FrankC
http://sawdustmaking.com
Now I am wondering what to use for the side edges. If I use molding at the very bottom and top, the corners will be square. Any idea on how to make the edges more round at the same time as using the trim. Do you get what I mean? Because about 2" of the box will have a flat face and square corners. Maybe I just need to give a try and see how it comes out first
You can always round over the edges of the box. Assuming you will be using trim at the top and bottom, you'll have to mark how far down the sides the top trim will come and how high up the bottom trim will come. You'll need to start and stop your routes there. If you were to route the entire side and then apply the molding, you'd have a funky gap in the corner. Also, if you were to apply the trim first and then try and route, it is much, much harder as the router needs to ride flat across the piece. So layout where your trim goes, round over the corners between the trim, then apply your trim. It will definitely look nice.
Senior Member
Join Date: Jul 2009
Location: SW Florida
Posts: 1,791
My Photos
I like adding dovetail keys to the mitered corners. Nice contrasting wood.
Example:
Senior Member
Join Date: Jan 2010
Location: NW Pa
Posts: 2,086
My Photos
roman/ogee make nice profiles. they can be small or larger radius.
Senior Member
Join Date: Mar 2015
Location: Garland, TX
Posts: 2,397
My Photos
Most common router bits include beading bits and roman ogree for edge treatments.
---
If you don't have time to do it right the first time, when will you have time to do it over?
Senior Member
Join Date: Apr 2008
Location: Near Cleveland, Ohio
Posts: 4,867
My Photos
Cabinet door bits used here for my humidor. Dovetails in the mitered corners are actually tapered 2degrees so they get tighter as you tap them in.
Mike Hawkins
Posting Rules

You may post new threads

You may post replies

You may not post attachments

You may not edit your posts

---

HTML code is Off

---