Ripping small & thin pieces on table saw
---
Good day
I had to rip a few small pieces for some router table aid/fixture and I would like to share with you the method.
I'm using an Auxiliary fence clamped to the rip fence...now, when I'm saying Aux fence.... give me some good width say, 4"~6"....you don't like to "drive" in congested areas, do you...
Before clamping the Aux fence, give it a pass through the blade just to make sure that its parallel and consistent in width.
The sled is made of 5/16" (8mm) "Floor panel" but of course, you can use plywood or MDF.
It's very easy to make it, just a runner glued/screwed under the board...you don't need a fence but you can add one and use the sled as "multi purpose"...as I do...
As you will see, I'm holding both hands on the trowel and that, doesn't leave too many hands or fingers to be used as a "Backer board" for the workpiece...
Regards
niki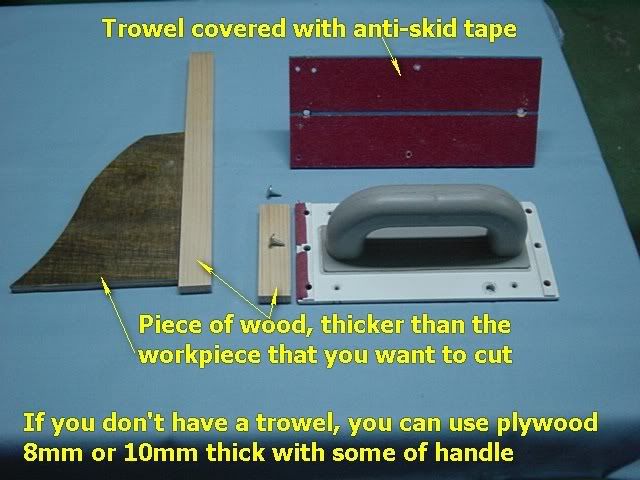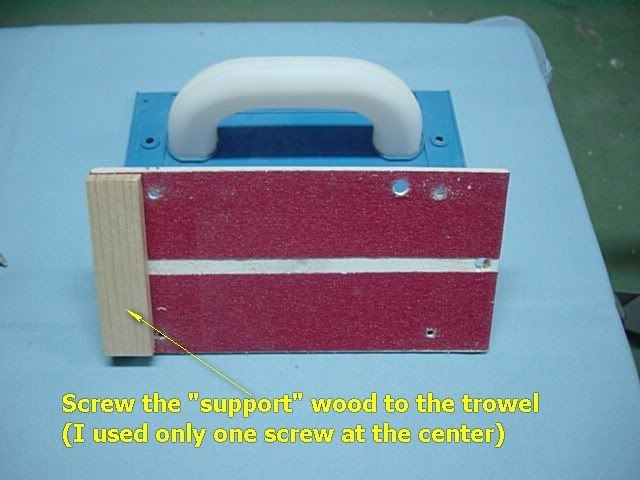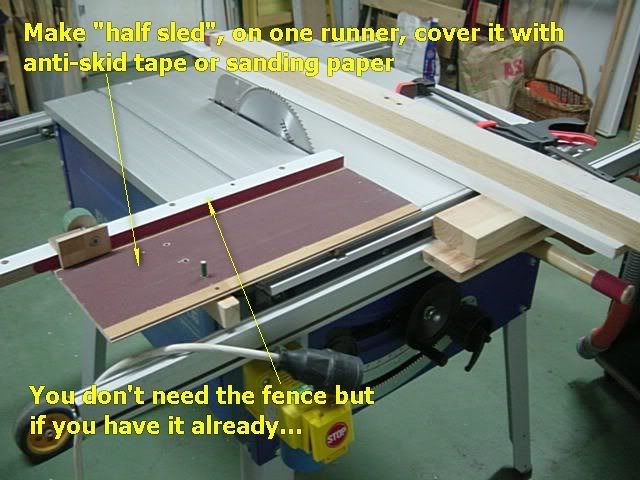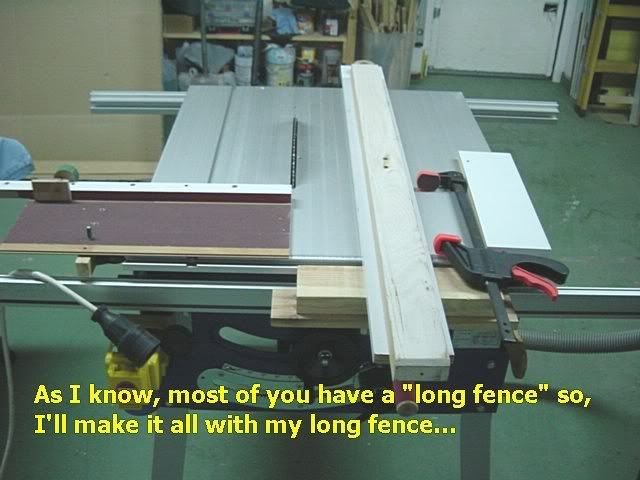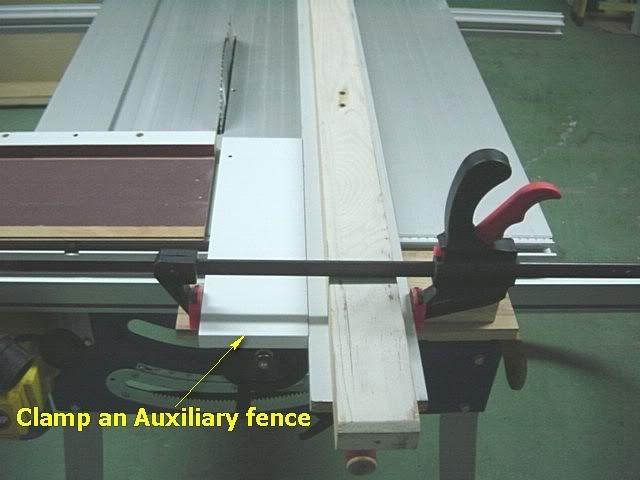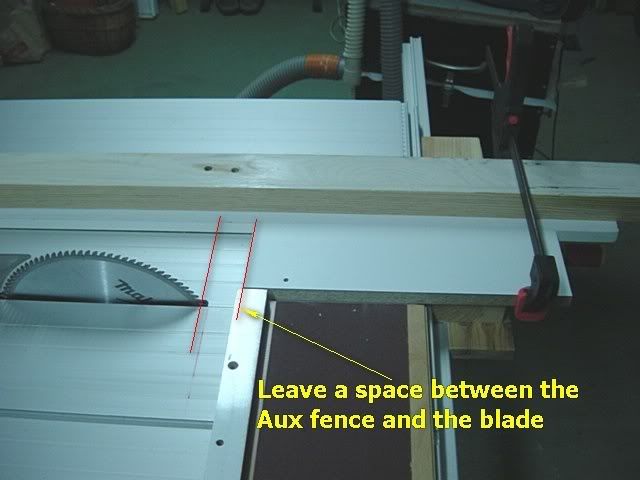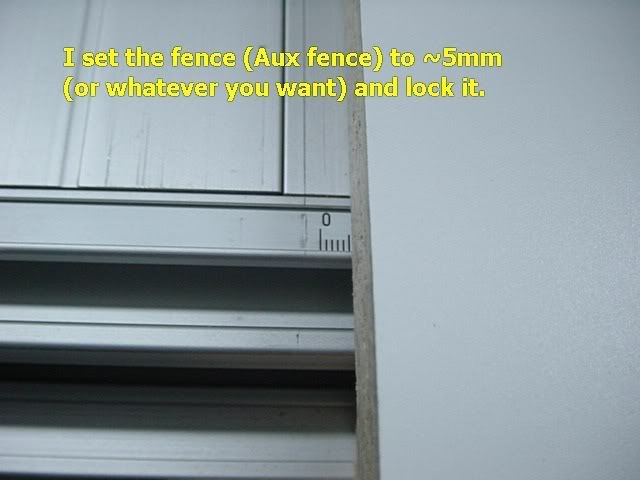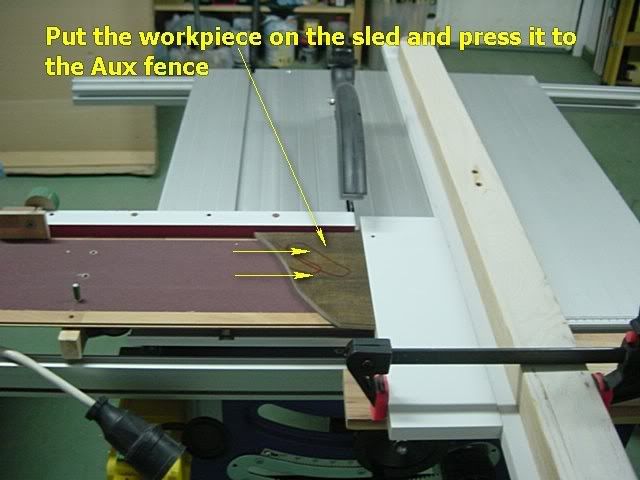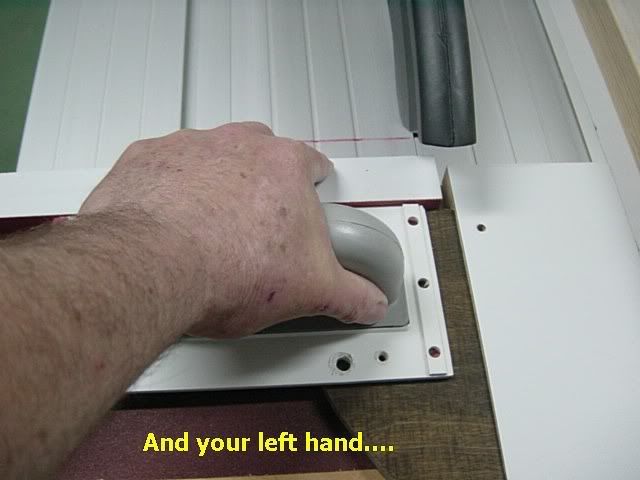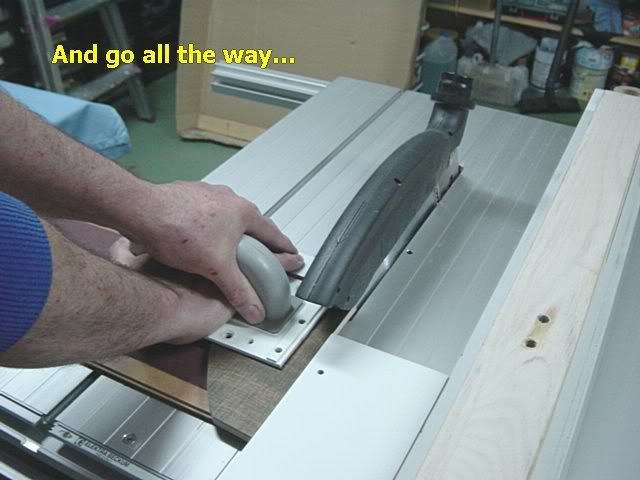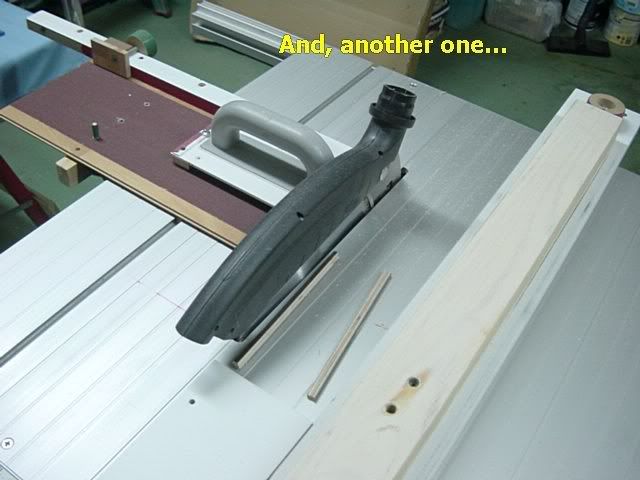 Senior Member
Join Date: Mar 2008
Location: Ft. Mill, SC
Posts: 1,465
My Photos
Thanks Niki. That was fantastic ! Great job ! Bravo ! I learned a lot from that.
---
Bud

"Veggie burgers aren't bad if you put enough meat on them"
Thank you so much for your kind compliments Bud

I have another method to cross-cut small pieces that I'll post soon

Regards
niki
Ozark Hillbilly
Join Date: May 2008
Location: Nixa, MO, USA
Posts: 541
My Photos
OK.... I move the administrators add the "Niki" section to this forum....

Great tip... great job explaining as usual, Niki.... Thanks for posting.
---
I cut that board three times and it's STILL too short!!!...
http://www.geocities.com/capt9992002
Thank you for you kind words Terry
As for cross-cutting small pieces on a table saw.....
You know, today, is my birthday.....bye-bye 63 and welcome 64.....
So, please forgive to this old fart for forgetting that he already posted it here
Cutting very small pieces on table saw
Regards
niki
Senior Member
Join Date: Mar 2008
Posts: 116
My Photos
Ripping thin pieces on a table saw
---
The method you show looks like a good one. However, there are several more that for small quantities work pretty well.

The is a jig called the Ripper Gripper that has a handle with rubber grips on the bottom that allows you to rip pieces down to 1/8 of an inch. It is a jig that I consider essential and use it for any ripping of less than about six inches. It is easy to use and makes me feel a lot safer.

Rockler makes a jig that works a lot like the jig shown but looks to me to be at least as easy to set up and only costs about $20 and is easy to use and set up. You can rip to as small as you want with it and it is repeatable. I forget the name of it but you can look on their web site and it is pretty prominently shown.

Hope this helps.

Domer
Hi Domer
I know the Grripper and I even made one more than a year ago but, when I worked with it the first time, and my hand was above the "naked blade"...well, let's say that I was lucky to wear my brown pants....
....I just hit the "STOP" and that was the first and the last time...
Personally, I cannot recommend any jig/fixture/aid that tells me "remove the blade guard" but it's only me and of course, everyone can do whatever he finds good for him.
From reading many posts on other forums, the opinions are divided into "How could I do without it" and "I would never pass my hand over the blade".
Regards
niki
Senior Member
Join Date: Mar 2008
Posts: 116
My Photos
Ripping small parts
---
It does take some getting used to but the Gripper effectively is the blade guard.

If they were a serious safety concern, their product liability insurance would not let them sell the thing and big retailers like Woodcraft would not carry them.

All that said, all power tools including table saws are inherently dangerous. I have all ten fingers and intend to keep it that way. I try to think things through before trying anything new.

Thanks for your comments.

Domer
Hi Domer
Just don't get me wrong and think of me as a "Safety Fanatic"
From time to time, I also make something "forbidden" (by the safety regs) things - actually, just today - but as you said, I think ahead of the danger and if it looks to me unsafe, I'll go with different method.
Small story; A few weeks ago, a guy (on other forum) posted "My new table saw"...
It was the Bosch 4000 with riving knife...Many "congratulation - wonderful saw"....
The continuation of the post was very "sad and red".....a picture of his (cut) fingers.
The guy admitted that on the first operation, he removed the blade guard AND the riving knife and what happened next...was on the very graphic picture...
It's true that the Grripper acts as a guard but, only when the hand is over the blade....now, just imagine that you are cutting some 1¼" thick piece....before and after the cut, you have a 1½" of naked blade and personally, I don't like it but, if you feel good with it - no problems.
I would like to show you a picture of my blade guard...it happened after I finished the cut and was not concentrated for a split of second and touched the blade guard...the noise made me to jump like I got an electric shock...needless to say that it scared the $!## out of me...
Best regards
niki
Posting Rules

You may post new threads

You may post replies

You may not post attachments

You may not edit your posts

---

HTML code is Off

---