Junior Member
Join Date: Oct 2011
Posts: 10
My Photos
New here
---
Hi,

I'm Jeff, from Indiana where my wife and i live and work, and from Northern Minnesota where we spend a month or two each summer. I've been building the odd pieces of furniture over the years, like beds and desks for our two boys as they were growing up, some bedroom furniture for ourselves, and deck and docks for Minnesota cabin. Lately it's been beds and furniture for the boys as they're setting up their apartments.

The latest projects were for our older son's small NYC apartment. One was a a compact entertainment center. Another was a queen size bed -- headboard, frame, and footboard - that had to break down to fit inside his compact car, then be carried up two flights of narrow staircase. Right now I'm working on a small dutch pullout table. These have been fun projects for the challenge of building something nice but which works well in 500 sq ft. Did these in unstained hard maple to keep a contemporary urban look.

Next up the wife wants a couple of Morris chairs for the Minnesota cabin. We let the cabin freeze in the winter, and we keep it pretty simple and plain up there. So I'm doing a little design work on these chairs to keep the costs down (no QS white oak for these), but otherwise want to keep the traditional arts & crafts look. I'm thinking of just using fir for the whole project, resawing to laminate the curved arms. My wife enjoys the finishing work, and I enjoy the design/construction part. So they are all 'team' projects.

My shop is pretty small, and pretty much self taught. I'll cut a mortise and tenon if I have to, but try to keep joinery simple with either dowels, pocket screws, or biscuits, depending on the situation. The Jessem dowel jig was my latest investment.
---
Last edited by Jeffk; 10-13-2011 at

07:30 AM

.
Old School
Join Date: Jul 2007
Location: So. Florida
Posts: 24,062
My Photos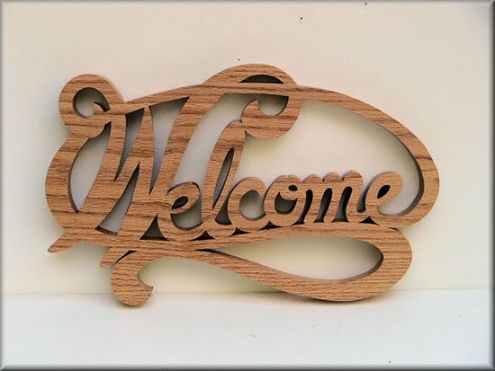 .
In History is the Future
Join Date: Dec 2010
Location: South Louisiana - Gonzales
Posts: 6,424
My Photos
Welcome, show us some pictures of your work!

~tom ...it's better to remain silent and be thought a fool than to open one's mouth and remove all doubt...
Junior Member
Join Date: Oct 2011
Posts: 1
My Photos
Hi i am Lan Bell. I am very after joining this forum. i am new here.
Senior Member
Join Date: Apr 2009
Location: Texas
Posts: 1,289
My Photos
Welcome from Texas !!!
---
Welcome to the forum.
---
Tools are like guns, You can never have enough.
Where did I put that tape measure???
Posting Rules

You may post new threads

You may post replies

You may not post attachments

You may not edit your posts

---

HTML code is Off

---